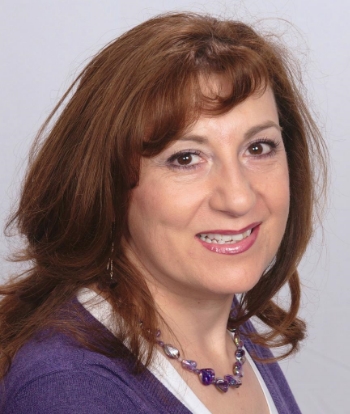 To Whom Is This Blog For?
This blog is not mine, this blog is yours!
My name is Sylviane Nuccio, and I'm the Founder, CEO, Writer, Editor and Publisher of what you're seeing here, namely SylvianeNuccio.com.
The Writing Side
If you are looking for writing and blogging tips, or if you are looking for someone who could write for your blog, website, or any other online platform.  Or even if you are looking for someone to create a content strategy for your blog and business, you've come to the right place.
The Coaching Side
If you're looking for someone to coach you to become more successful, more productive, and get clear on where you want to go with your life, I can coach and help you change your life. I'm a certified coach, helping people with their mindset and inner programming. I can help you SEE what you've never seen before about you, and help you change for the better.
Why This Blog?
I use this blog as a helping tools, for those who need writing and coaching advice, but I also use this blog as a showcase of my expertise in blogging, writing, and coaching.  When you browse through my  various articles, you will get a lot of helpful tips in what I'm knowledgeable in.
If you venture to my home page, you will also notice that I blog about Europe, and that's because I'm originally from France. Writing about France and other European countries, cultures, languages and many related topic, help me show case my writing skills as well as entertaining and educating those who enjoy reading about such topics.
About My Name
If you are wondering where my name comes from; my first name, Sylviane is French and my last name, Nuccio is Italian.
Due to the fact that my first and last names have different origins (and not very common either), I came to the conclusion that I'm the only Sylviane Nuccio in the world. I'm not the only Sylviane or the only Nuccio, but I have never, ever found another Sylviane Nuccio.  Believe me I've searched for decades.
So I do take responsibility for anything that comes under my name online even under different URLs that I do not own. Yes, it's still me.  I've checked!
I won't take responsibility for someone else using my name though.
If you want to learn more about me you can read my story right here. If you want to contact me you can do so by filling up the contact form here. If you want to hire me you can fill out the same form by specifying what you want as per the suggestion on the contact page.
Few Things About Me
– I'm a cat lover. Someone has called me a cat whisperer once. There are two very special cats (my furry 4 legged children) named  Tony and Sophie that will be in my heart for ever.
– I am divorced with no children, and happy!
– I play tennis, I swim, jog at little, and walk a lot.
– I am a lover of nature and quite places.
– I have a deep love and respect for animals.
– I love to read, listening to French songs, cook and bake.
– I used to be a theater actress and met a handful of very famous French actors. I've worked with 2 of them very closely for a while.  I was working in two theaters in the US; an Off-Off Broadway theater in New York and a small theater in New Jersey.
– I stopped acting in 1996.
– I speak, read and write English, French and Spanish.
– I am also an interpreter and a resume consultant.
– I am a toastmaster to improve my public speaking.
Listen to my Radio Interview Here!
 Click the button below!
A Fun Short Interview by a Radio Host Friend
Check my Video Interview Here!
You can contact by email as well at [email protected]