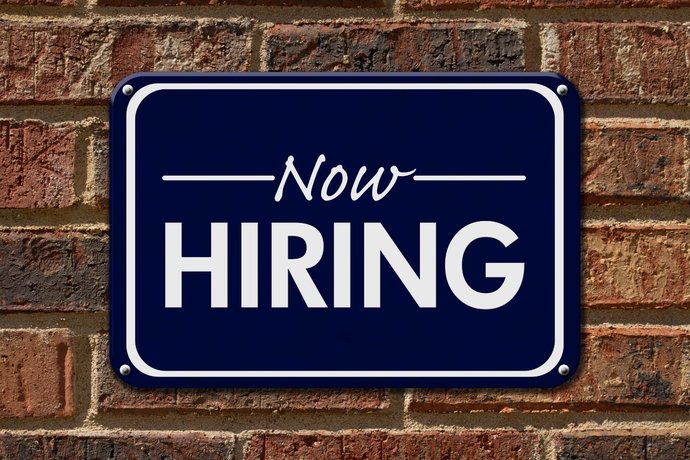 If you're like most small business owners, the hiring process is as scary as it is exciting.
On one hand, your business is growing and you need help to fulfill the increasing demand, which is fantastic news. But on the other hand, you risk bringing on the wrong person into your team who could very well sink your newfound success.
Whether this is your first round of hiring or you've gone through a few rounds before, the importance of having a streamlined process is critical.
Read the following hiring tips to smooth out any kinks and protect against any bad apples falling through the cracks and see how you can make sure your hiring process is as smooth as possible.
1- Identify Your Needs
What exactly does your business need?
Are you looking for someone to take part of the workload off your shoulders, a second cashier to expedite lines, or an expert who can help your company expand?
Thinking carefully about the role you're hiring for will help you delineate what skills, experience, and qualifications you're demanding from your new hire.
A clearly thought-out goal in mind will lessen your chances of hiring an employee who seems to merely loaf around.
2- Define the Role in Detail
Once you have an understanding of the role you'd like to fill, you first need to create it.
Do so by defining it in incredible detail.
While it's important not to go overboard with too much information, since it could overwhelm your potential applicant, you do want to make sure he or she is fully aware of what they'll be walking into.
Instead of "Seeking Receptionist," try, "Seeking an awesome Receptionist and info extraordinaire to help customers at our up-and-coming tourism company."
Let your company culture shine! Professionalism is important, but so too is attracting the best talent in the younger generations by making yourself sound relatable and like an exciting employer to work for.
Make sure you include the daily activities the role will require and the expected years of experience or education; this will help prevent wasting your time interviewing a candidate who's underqualified or hiring someone who's incompetent at their job.
3- Post Across Platforms
With your job description on deck, it's time to start posting it across a variety of platforms for maximum exposure.
Use all the free resources available to you, including Craigslist, social media, and online classifieds. There are also sites you can post on that pertain to your specific fields, such as Industry, which is a network tailored to service and hospitality jobs.
Placing your job listing on industry-specific sites increases the likelihood of attracting the perfect candidate for your specific position.
4- Seek Out Referrals
Sometimes the best platform is word of mouth.
Talk to your existing staff to see if they might know anyone who would be a great addition to the team, and consider enticing them with a great reward for their referral!
Referrals take the grunt work out of finding applicants, increase camaraderie, promote leadership, and instill responsibility. Friends and family are also wonderful resources for referrals, so don't hesitate to ask for a credible recommendation.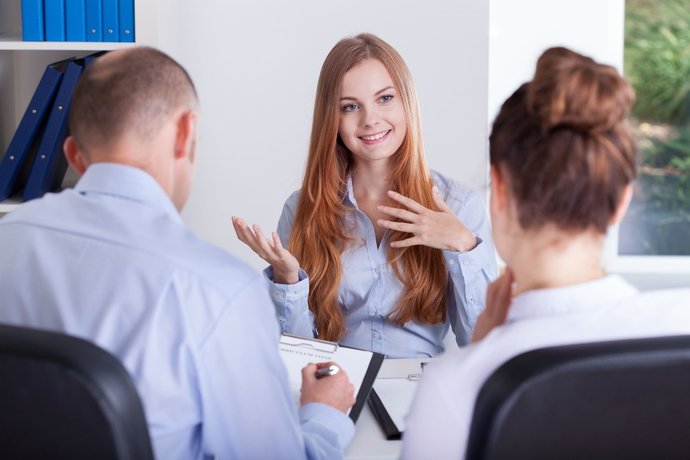 5- Outline Your Interview
Once you spot a few outstanding candidates, invite them in for an interview.
As a general rule, you should never interview less than three applicants. Be sure to head into your conversation with a few bullet point questions on hand to guide your Q&A process.
Remember: interviews are scary for the potential employee, but employers are also prone to becoming a deer in the headlights. Outlining your interview in advance will better ensure you get the information you need in order to make a hire.
6- Check References
Regardless of how confident you might feel about a certain candidate, it's still imperative that you check their references and conduct a background report. They may be a smooth talker with a shady criminal history lurking in their background. ShareAble for Hires offers pre-employment background checks with access to both federal and state records so you can feel more confident about your hire.
Also, verify their education to see whether they are truly qualified for the position, and consider reaching out to their past employers to ask whether they're eligible for rehire. You're looking for someone who professionally and respectfully left their former job, not someone who burned bridges and who might do the same to you.
After you've vetted your applicant, it's time to submit your offer! If you practice your negotiation skills, your new employee can be starting their first day in no time.
Contributors Post at SylvianeNuccio.com