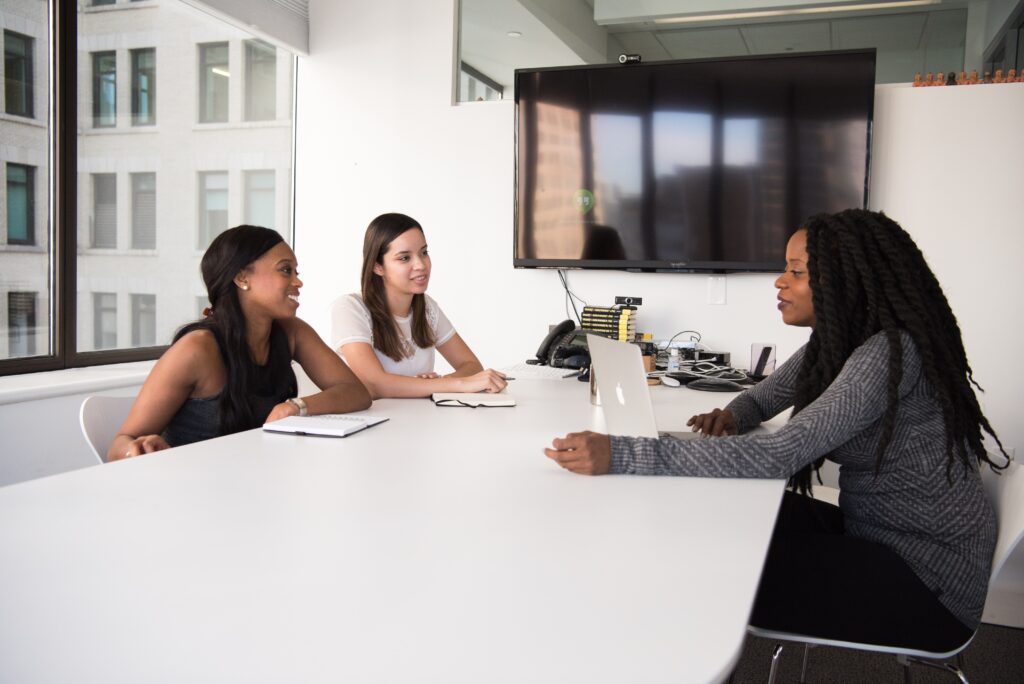 In any business, big or small, there needs to be a clear and concise hierarchy in order for things to run smoothly. This is especially true if the company is looking to expand rapidly. A well-oiled hierarchical machine can help a company scale while still maintaining control. But what are the fundamentals of building a successful corporate hierarchy? What roles need to be filled? And what are some of the dos and don'ts when it comes to establishing this critical structure?
Establish Clear Roles and Responsibilities
The first step in creating a successful corporate hierarchy is to set out the roles and responsibilities of each position. This needs to be done with clarity so that everyone understands their place in the organization. It's important to build this structure from the top down and ensure that there is no overlap or confusion between departments or positions.
Delegate Authority Appropriately
Once roles have been established, it's important for managers to delegate authority appropriately. Depending on the size of your company, you may want to assign a certain level of responsibility to each person within the hierarchy. Having an understanding of who should be making decisions is key when it comes to maintaining order within the corporate structure.
Create A Chain of Command
In order to ensure that information is shared and decisions are made in an orderly fashion, it's important to establish a chain of command. This means making sure there is a clear line of communication between each layer within the hierarchy. All employees should understand who they report to and how their actions will affect the organization as a whole.
Monitor Performance and Results
Once you have your corporate hierarchy set up properly, it's essential to monitor performance and results. You need to make sure everyone is doing what they are supposed to be doing, and that goals are being met. Regular reviews should be done on an individual basis as well as for the company overall in order to keep things running smoothly.
Evaluate & Adjust
It's important to evaluate and adjust your corporate hierarchy as needed. As your company grows, roles may need to be shuffled around or new positions created. Be sure to review the structure regularly in order to ensure that it is functioning properly and is still relevant to the business's current needs.
Lead By Example
It's important for the leadership team to lead by example. They need to be willing to take responsibility for their actions and set a good example for everyone else in the organization. This will help foster an environment of accountability and respect throughout the corporate hierarchy.
Foster Collaboration
It's important to foster collaboration and communication within your company. This means encouraging everyone in the hierarchy to work together towards common goals and giving everyone a voice in decision-making. This will ensure that all team members are invested in the success of the organization as a whole.
Ten Common Management Titles and roles
Another key component of building a successful corporate hierarchy is establishing common management titles and roles. This list can include things such as CEO, COO, CFO, Director, Manager, and many more. Having a clear understanding of who holds what responsibilities will help ensure that every position in the organization is filled appropriately.
CEO Role
The CEO, or Chief Executive Officer, is the highest-ranking role in any organization. The responsibilities of this position include overseeing the day-to-day operations of the company and making major decisions that will shape its future. This person should have a comprehensive understanding of all facets of the business and provide leadership to both employees and shareholders.
COO Role
The COO, or Chief Operating Officer, is responsible for managing the operational aspects of a business. Their duties may include overseeing operations, setting goals, and creating strategies for success. They also need to ensure that all departments within the organization are functioning properly and meeting their targets.
CFO Role
The CFO, or Chief Financial Officer, is the person responsible for managing a company's finances. This includes overseeing budgeting, financial planning, and cash flow management. They need to ensure that the organization operates within its means while also meeting all regulatory requirements.
Director Role
The Director role is responsible for providing direction and guidance to teams within the organization. They are in charge of setting goals and objectives for their department as well as ensuring that tasks are being completed in an efficient manner. They should have a strong understanding of how different departments work together and be able to provide leadership when needed.
Manager Role
The Manager role is responsible for overseeing day-to-day operations within their department or team. This includes delegating tasks, monitoring progress, and providing feedback. They need to ensure that their team is working together effectively while also making sure that they are meeting all goals and deadlines.
Field Service Management
Field service management is a type of job title that is becoming increasingly popular in corporate hierarchies. This role involves overseeing the service teams that are being sent out to customers and ensuring that they are providing quality customer service. They also need to ensure that all processes related to field services run smoothly and efficiently. Some essential elements of field service management include managing resources, scheduling visits, and setting customer-centric goals.
Project Manager Role
The Project Manager role is responsible for overseeing the development and implementation of projects. This involves creating and maintaining budgets, assigning tasks, monitoring progress, and ensuring that deadlines are met. Project Managers also need to ensure that all activities related to their project are being completed in an effective manner. They should be able to understand both the technical aspects of a project as well as its business objectives in order to ensure success.
Human Resource Manager Role
The Human Resources Manager role is responsible for managing the people side of a business. This includes recruiting new employees, setting compensation plans, handling employee relations issues, and more. They need to have an in-depth understanding of labor laws as well as personnel policies in order to effectively manage human resources within their organization.
Compliance Officer Role
The Compliance Officer role is responsible for ensuring that the company is in compliance with all relevant laws and regulations. This includes conducting audits, researching new legislation, monitoring employee activities, and more. They also need to stay up-to-date on industry developments in order to develop appropriate policies for the organization. The Compliance Officer must have a thorough understanding of legal frameworks in order to effectively fulfill this role. For example, if the company operates in multiple countries, they need to have an understanding of local laws as well.
Chief Technology Officer Role
The Chief Technology Officer (CTO) serves as the principal technology leader within an organization. Their main responsibility is setting technical strategies and goals for the company. They are also responsible for developing and implementing technology solutions that support business objectives. This includes overseeing the design, development, testing, and deployment of new technologies as well as evaluating existing systems to ensure they are up-to-date with industry standards. The CTO should have a strong understanding of software engineering principles in order to effectively fulfill this role.
By having employees in place who understand their responsibilities and dedicate themselves to their roles, companies can create an environment where everyone is working together towards common goals and objectives. This leads to increased productivity, efficiency, and success for all members of the team. It is essential that organizations hire individuals who possess the knowledge, skills, and dedication necessary to fill these important positions.