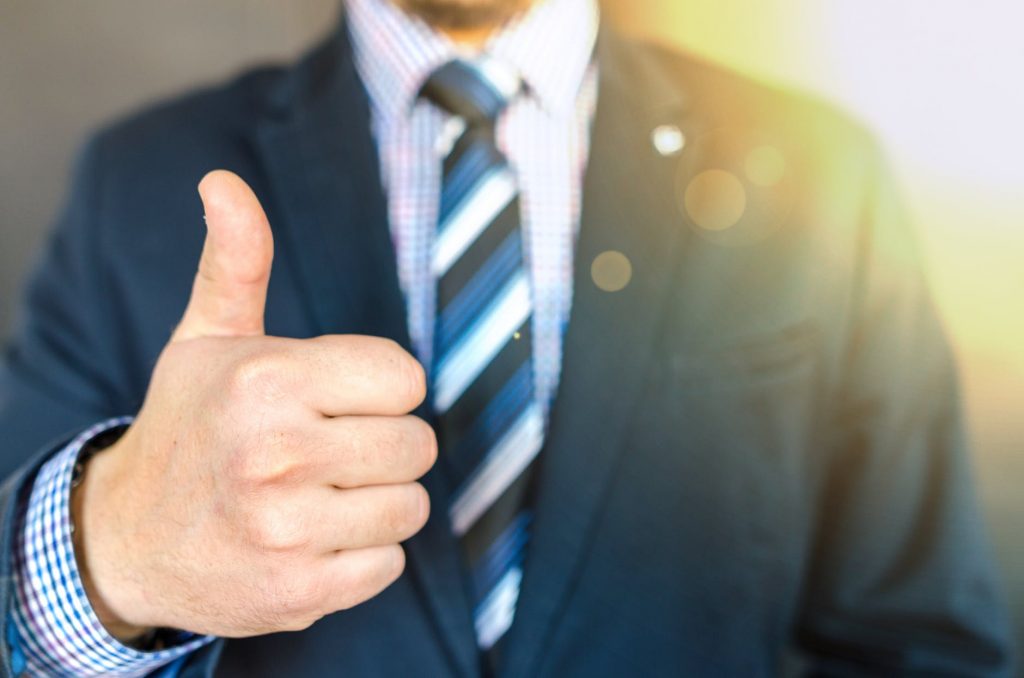 A startup is going to face many challenges in 2020. Each business venture is unique in terms of the ambition behind it and the vision, but sometimes the end product is the same.
It's bound to happen when at the start of 2019, there were 5.82 million small businesses. So you can see why it's so hard to find success. You could be entering into a market that thousands around you are as well, at the same time. No amount of money or ambition can combat that. 
So we truly believe that it does come down to luck. It comes down to the right idea being put forward at the right time, with the right ways of promoting it. You can't predict how to do that. All you can do is hope that you do make the right decisions at the right time. 
Of course, having confidence in the ideas that you're putting forward is a must. You have to understand what your business needs to grow, and you have to understand the market that you're in. 
So, keep on reading, and we'll show you what you need as a startup business in 2020. There has never been a better time to go for a business idea, but there's also a lot of risks if you don't understand what you need.
Manage Servers and Database
Managed servers might not seem important to a startup. It's common for businesses to rush into the production of their website, and all those bits that will allow it to function as a business. And then forget how much is being stored on one computer.
This can lead to slow loading times, a slow server, and a slow website. As a website grows and the information your business holds grows with it, an online-based server might not be able to cope with it having a smaller capacity.
You need to use database comparison to make sure that your data grow efficiently with your company, and you can get the most out of it in terms of information to analyze. It will also allow you to work in different database environments.
This is something that companies can work with you to help you to understand. It will also allow you to utilize the Cloud with your database as well. Being able to migrate information onto there is essential as cloud-based storage is more on the go. It gives you the chance to access your data on the go, rather than being limited to the computers in the office.
Having Sufficient Storage
Storage for a startup usually begins in the home. If you're selling products or services that involve parts and tools, your home will become the storage solution. The garage, the shed, and the spare room are all used to store the different items that are needed.
But as a business grows, even if that takes a few months, the home becomes too crowded for the needs of the business. So, you could look into self-storage solutions, and have a locked-up container full of all the items you need.
It's a step up in terms of storage solutions, rather than just going in and trying to secure a warehouse. A warehouse is suited to a business that's really scalable. Space is more of a massive scale, which wouldn't be suited to just a startup.
Ensuring that stock intake management is kept up to date is also important. There's the issue of ordering too much stoke, ordering too little, or losing track of what is going where. It's just another role of an entrepreneur that means startups are struggling to fit everything into the working day and keep track of it.
From managing meetings, finances, marketing, and emails, the day becomes so full and stressful. If you are just operating from a spare room in a home at the minute, it may not belong until you feel the need to upgrade to an office. This has so many perks.
It makes a startup seem so much more established and professional. Beforehand, you could look into getting a business address created. Services give you an address and phone number that can be diverted to your mobile. It's hard to trust a business that just has a mobile and no business address.
Good Promotion Techniques
Promotion is hard to gain respect for in the beginning. Promotion is typically done through social media. It's far easier for a business to get attention if they're a brick and mortar shop. Being visible to people passing by alone stands for promotion.
However, we know that more startups have gone down the route or online-based businesses than ever before, meaning the promotion has to be all online-based. It then becomes easy to get lost in a sea of online chaos that surrounds business promotion.
Everyone is trying to catch people's attention through social media and other marketing techniques. It's rare that you click onto a website now without a sponsored ad coming up. Whereby the website in question is getting money for every click the advert generates. It's a great little way to make money, but everyone is doing it. Meaning promoting your business through it is far more difficult.
The same with social media pages. It's common for startups posts to get no traffic at all. No likes, no views, and it can feel pointless. But the consistency here is going to get you the views you need. Always posting interesting content to catch the eye of potential customers. 
Dedication Through Slow Periods
There's going to be a slow period, for businesses of all sizes. Business is a roller-coaster of having a flurry of orders, to absolutely nothing at all.
These lows threaten the finances of any business, let alone one that doesn't have the finances as it is. It's the dedication to what you're trying to get to that will keep you going. Keep your business vision in mind and stick through the low periods. So many startups drop if they have a few months of not really trading at all.
However, it's during this time that you have you focus on the promotion of your business in every way that you can. Trying to get radio adverts, doing newspaper interviews, and generally marketing your business to the public. Find ways of getting more money to invest your money. Attracting attention by doing charity events has proved popular as well! Every large business has to go through times where they feel like they can't trade anymore.
The Ability to Make Business Links 
If you're going to run a successful startup business you need to be able to make business links that connect you to services that are going to help your business. You'll need connections with HR businesses, financial management, hiring agencies, procurement specialists, and business promoter.
A team of people around your business will allow you to make more informed decisions. Such as what money you should put where, what products and items you need to order and how much of them, and where to get them from. It's all the things you might struggle to do on your own if you aren't building successful business links.
Being in a business location such as a city, and attending conferences and events will allow you to make those business links far easier. You don't necessarily have to go to trade yourself, just to find out about the services that would benefit you in the long run.