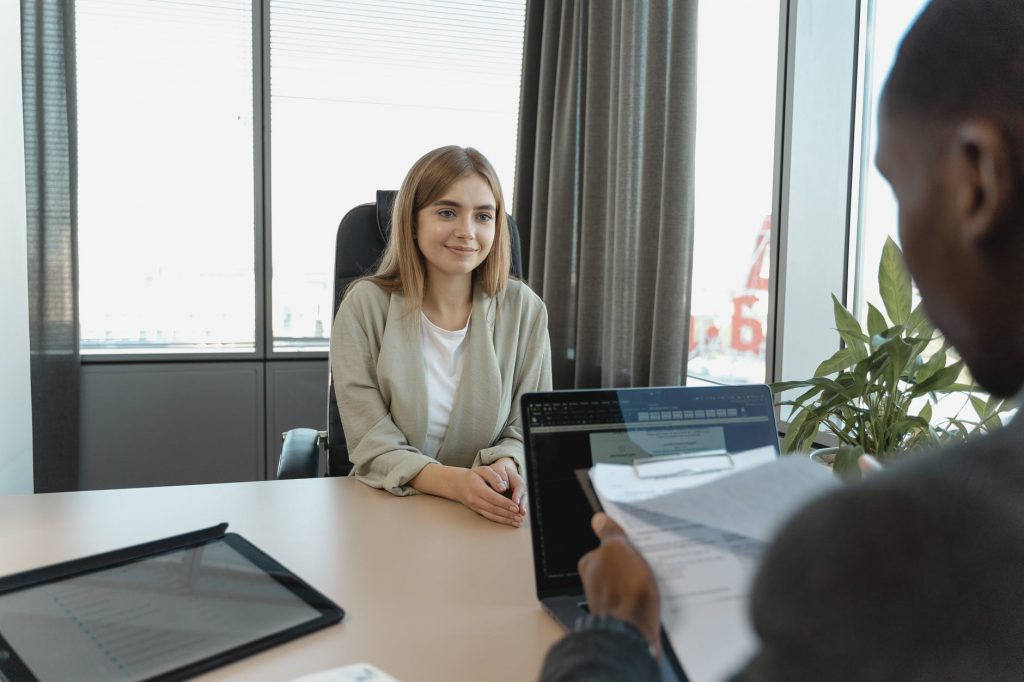 Recruitment agencies spend all their time working with reputable businesses and offering staffing solutions. These agencies hold superior knowledge of trends in the current job market. They can help businesses in terms of accomplishing their recruitment needs by offering valuable industry insights. A professional and qualified recruiter like Talent Matters Inc has experience across a range of different sectors, such as accounting & finance, banking, tech, digital, etc., and can understand employers' needs on better grounds. The agency identifies the current supply and demand of the jobs market. 
So what exactly are the benefits of recruitment agencies when hiring candidates for different businesses? Read the article to learn about a few practical benefits:
#1: Speedy Hiring Process
Many businesses with high employee turnover rates are in constant need of hiring new employees. Obtaining the services of a reputable recruitment agency can speed up the hiring process of such businesses. Using the services of a recruiting agency can be advantageous for businesses on many grounds. Employers get to save the company's time and money. From filtering CVs to initial interviews to shortlisting candidates to medical screening to final interviews to recruiting, the process is quite time-consuming. Recruitment agencies are professionals that can hire candidates faster and pin down candidates that are the right fit for vacant positions.
#2: Hire Qualified Candidates
It would be appropriate here to list that recruitment agencies are industries pro and can help businesses with hiring highly qualified employees. In today's highly competitive business environment, many employers prefer to outsource recruitment services to improve their quality of hire. These agencies are specialized in their fields and hold extensive market knowledge. That means recruitment agencies are capable enough to recruit highly skilled workforces for SMEs and large corporations.  
#3: Negotiate Salaries
When it comes to the end of a recruitment process, it is delicate on employers' end to negotiate salary terms with their preferred candidates. Before entering into negotiations pertaining to salary & benefits, recruitment agencies can help businesses benchmark remuneration against other competitive businesses within a specific industry. The recruiters also provide valuable industry information and current salary trends when hiring valuable & skilled candidates. This can help businesses having a realistic approach when sealing a deal with new hires.
#4: Help Retain New Employees
Employee retention is the main concern for many businesses these days. It is because employees have got multiple opportunities and career choices within their industry. If candidates have been offered well, they are willing to switch from one organization to another and from one job to another job in no time. Hence, acquiring the services of a professional recruiter is beneficial in terms of retaining new hires when compared with the in-house HR department or recruiting team. The recruitment agencies have to offer additional security for a guaranteed period. This means new employees will have to stay in a certain company for at least a year or two. If new employees happen to leave before their contract period, the recruitment agencies will have to give a full refund or find a new replacement.
#5: Full Support
Last, but not least, recruitment agencies indeed have to offer full support to both employers and job seekers. The agencies first filter down vacancies that are available in organizations and then try to find the best match to fill the relevant positions.
As a job seeker, the agency will offer support by giving feedback, preparing for interviews, and skill development. The recruitment agency aims to help people succeed in their careers. However, when it comes to employers, the recruitment agencies happen to solve recruitment problems, ease down the recruitment process, offer mass hire for urgent vacancies, and work as per the requirement of different businesses. Agencies work their best to find relevant candidates so that businesses can use the services of recruiters again.