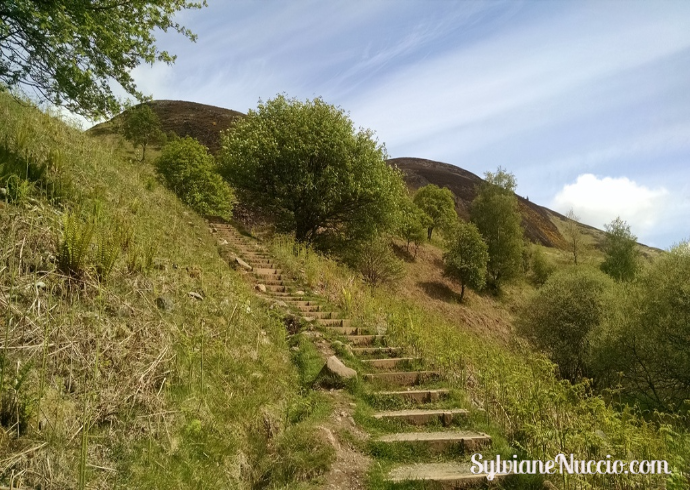 While I have a limited time to be online for this week, How glad I was that Mat Veni offered me to write a post for my personal development category.  He is going to talk about procrastination, so that's a topic that you might be interested in.
Take it away, Mat…
But you won't read this right now, cause you can later, right? That is called procrastination. I'm not against it and I'm not writing about eliminating all distractions. As probably all of us I do procrastinate and I'll even tomorrow.
Knowing to have a little relaxation or boredom is grateful for our brains. They need to be in balance and need to have a time to rest and a time to work out. Just imagine how easier can be making decision when you are fresh and clean minded.
Probably to all of us happen that we soon find ourselves avoiding big scale tasks. Especially we like to avoid doing what we are not used to, or we know it will take a long time to accomplish. We pour more oil when we don't prefer that tasks or even if we have bad experience working on them.
We can cure most of that. But still take some breaks and time for distractions so that mind will become clear and ready to take fresh decisions.
I deal with this topic all the time. I can easily become too lazy to write or to go riding a bike or to hang out with friends (I can easily prefer watching TV on Friday evening).
What I don't like is to postpone all day long. Avoiding heavy task and focusing on checking mails instead. I admit it's far from easy to start working in an unknown area, start swimming for the first time.
Or doing something unpleasant even being aware that's part of a great and excited challenge or project. If the task is so huge I don't know where to start, what exactly to do and I'm not even excited about working on, then I'll find many distractions and hope to do prioritized tasks later or tomorrow.
What do I do to keep being distracting as little as possible (and still in a healthy manner)?
The foundation here is getting the momentum. It means to warm up or stretch my mind, my brains. It's enough a minor, micro task, something I love it just to start working. It could be enough just to talk about a project with a friend or an accountability person. Maybe look into a fridge what kind of food I have if my challenge is to bake some delicious for entire family. Or cleaning my sport shoes and not even having in my mind to go running 5 miles (what is actually the big goal today).
Do a small step by step. Just to keep momentum.
When I've done that the real story begins. I need to be organized or else my writing never…
In short I focus on next steps:
I Need to Find out what Motivates me
If I like to reach a goal, let's say finish a book, but I'm not motivated to sit and type for few hours a day, I have serious problems. Of course I may avoid writing and never reach this dream, but If I truly want to, than I need to find incentives that can help me.
I often find this kind of obstacles when I walk through a huge challenge. For instance I can love writing books and love to publish them and connect with publisher but I don't like a promotions obligations. Well, I need to solve this, cause promotion is part of publishing any kind of stuff.
In this case I use simple reminders:
Stickers (colored). In the past I became overloaded with stickers so I limited them to avoid losing main stream.
They are simple and quick to read. Powerful enough to remind me on where I want to go… to the town not called no-where.
I could use a friend or community or VA (virtual assistant) or accountability person, but I don't or rarely do. It's however great 'method' to share problems and remind each other. Someone else might have a solution for what you couldn't even dream of. Or at least it helps you to kick your tasks forward. If you prefer do it on your own than you can still use a public place that helps you at e.g. writing a post / book…
Setting Goals and Deadlines
I know this sounds a little stressful. My way doesn't prefer setting goals. I rather do what excites me and when excites me. But sometimes and for some bigger challenges goals are highly recommended and helpful. Especially where project is enormous and we can easily get lost.
My problem is still the deadline. It might be something in that word. However I find myself many times to push the deadline, mostly because many inevitable tasks appear during project. It helps if I get some external deadlines (but the stress increases). Deadlines are important cause they put my project in motion.
Reward, Celebrate
I love to imagine or visualize the accomplished mission, e.g. my fresh novel on a shelf or reaching 10.000 fans on any social media. But that sounds more like a motivation than a reward.
The idea is to come up with small indulgences for hitting those milestones. For instance a new sofa that helps me to write more comfortable, or a fancy pen (for the time when I don't like to type on keyboard but on plain paper). The reward could also be a simple celebration with close friends or coworkers in way we all prefer.
Have a Partner
 How important is this?
First, it's easier not to work alone. That doesn't mean I can't create a business alone. A partner could be virtual assistant or accountability partner. Someone I can share my obstacles, my challenges and what's holding me back.
In the past I found myself having difficulties with partnering. What I did was nothing new. I continued doing project on my own until I could partner with others. But how?
I started to write down tasks, thoughts, smart and stupid never ending ideas etc. I posted it all over my place, on table, closet, fridge, screen, practically everywhere. My bag was always full of small paper. That's how I started. And most of the time it worked.
Then one day I needed to organize as I found it difficult to follow and even more difficult to setup ideas that belong together.
I started to use a notebook and fill it with hundreds of incentives that help my projects to move on.
That's my non-arguing partner. Says nothing, helps a lot.
Easy, cheap, handy and old fashioned. Probably it's not nice for someone used to live with apps. I used both, but prefer analog way.
There are some great ways how to increase productivity with special techniques used in analog notebook.
One I like is 'bullet journal' (take a look on web). It's cheap and it works.
Another one I designed myself cause I needed more incentives pre-designed (included in notebook) and I needed more reminders (like ribbons, tracking page, reminder box). It's cheap but it needs more effort to DIY.
How do you 'fight' against never ending procrastination?
You can also learn from creators manual what the benefits are and how to do journal by yourself.
Please, leave your comments down below.