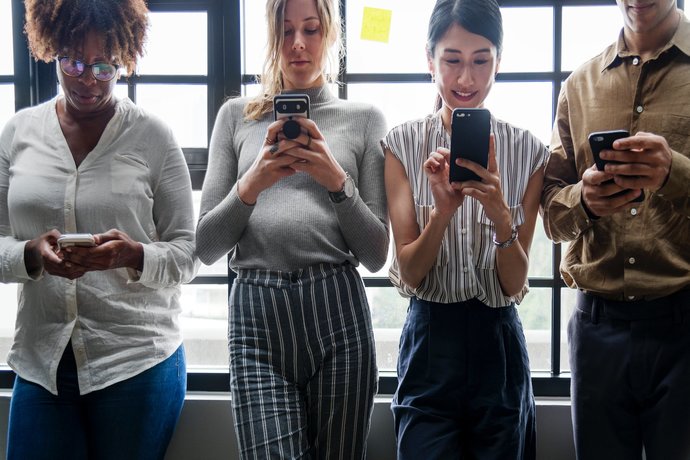 The internet has provided companies of all sizes with a completely new way to market and operate their businesses.
However, there are still some companies who have yet to utilize the many online opportunities available to improve their brand recognition and secure new customers.
As 2019 is drawing closer, it's time for businesses to harness their full potential through search engine optimization and social media marketing. On the internet, competition is high. It's time to fight for your place on the web.
Increasing your presence doesn't need to be a tough challenge, as the following top tips can help you to improve your online visibility easily.
Search Engine Optimization
If you class yourself as a bit of a novice when it comes to digital marketing, you might not know where to start when it comes to search engine optimization (SEO). SEO is extremely topical, and without it, your website won't be ranking well on Google – and if it is, it's simply a case of good luck, nothing else.
SEO is essential for increasing your visibility and ranking in the search engines. To do so, you'll need to focus on keyword integration, meta descriptions, and blog content. Everything needs to work together so thatI can offer a cohesive experience for clients, customers and consumers alike.
Furthermore, it is also vital to build natural backlinks to your website to increase your online visibility and ranking in the likes of Google and Bing. The top spot on Google can increase your web traffic and conversions significantly. But this makes it even more difficult to gain.
Learn more about organic, ethical link building services to improve your presence in thesearch engine results pages. You need to outreach with reputable bloggers, collaborate with other like-minded individuals and let go of any black-hat SEO techniques your business may still be using.
Be Selective with Social Media
As there are many social media networks, it might feel difficult to effectively develop marketingcampaigns on all of them.
Rather than spreading your company too thin, focus on developing campaigns for two or three platforms where your target audience is likely to be found.
For instance, if you run a florist, Instagram would be an ideal choice, as you can regularly post beautiful floral arrangements on the visual social network. It can grab users' attention and could prove the quality of your displays. Facebook and Twitter are also a must for most businesses as it allows for improved communication and even the chance for giveaways and competitions – both of which improve customer interaction.
Encourage Online Reviews
Increase your online footprint by encouraging your past and present customers to write Google reviews.
Not only will it prove to the search engines that you are a trusted, active brand, which canincrease your ranking, but it could also boost your sales.
For instance, if your brand has acquired 20 positive reviews and your competitor has zero, a consumer is more likely to turn to your company over a rival.
Run Targeted Facebook Advertisements
5 million advertisers are reportedly using Facebook ads to reach their target audience. For a fee, you can run specific ads that are guaranteed to reach the demographic you select.
For example, if you are a wedding vendor, you could aim to reach out to engaged couples within a 20-mile radius with a targeted wedding post, which could increase your online engagement, click-through rate, and conversion rate.
Publish Fresh Blog Content
Business blogging is becoming an increasingly popular marketing tactic, with 53% of marketers stating it is their top inbound marketing priority.
It is a major factor for SEO, as it can increase a website's presence in the search engines.
Fresh content can also indicate to Google that your website is a helpful resource, which can increase your ranking. Being an authoritative voice in your community and industry can increase trust and loyalty.
In fact, websites that feature a blog tend to have 434% more indexed pages, which can drive more traffic to your site.
To ensure your blogs perform well in the search engines, aim to publish well-written, longer content, which features high-quality images and videos. Share your content on social media so that people can share and interact with your brand easily.