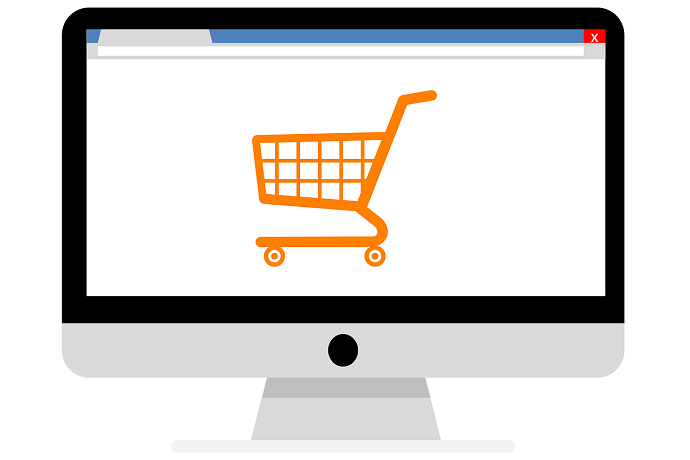 Ever wondered how to start an online store with minimum investment?
Consumers will spend up to 4.48 trillion dollars at eCommerce stores by 2021. That means there's a chunky slice of eCommerce pie waiting for you to claim it!
But what if you don't have thousands of dollars to invest in a great idea?
No worries!
Some of the biggest companies in the world had humble beginnings – including Nike and Apple.
As long as you've got a great idea, and you're willing to put in the effort to build and grow a business, there's no reason why you can't do it on a shoestring budget.
Here are a few tips on starting an online store with little to no investment.


Pick the Right Product
You may already have an idea of what product you want to sell, but it's really important that you choose wisely.
You can be a marketing genius, but if your product stinks, it won't sell.
A great way to begin is by researching popular products on Amazon. Use the best-sellers rank tool as your guide – the higher the number, the more people are searching for it.
The ideal product will have a small amount of competition, and an audience that is easy to target.


Get Your Pricing Right
The goal is to make money doing something you love. That means you need to figure out your margins before setting a selling price.
That means combining the product (or service) cost, along with any other costs – labor, packaging, software, online platform, etc.
Most online shoppers are happy to spend up to around $80 without hesitation, but anything after will probably need more consideration and persuasion.
The country you will cater to also plays a big role – shoppers in Japan, for example, spend around $120, which is considerably more than in the U.S., while EU countries spend around $60.
Figure out the price you'll break-even at, and increase it from there as you see fit.


Learn New Skills
When you're first starting out and on a budget, you'll often be forced to wear many different "hats" before you can afford to delegate out.
That means learning new skills including sourcing, marketing, web development, accounting or marketing.
This might seem overwhelming, but it depends on how you choose to look at it.
Learning new skills will actually make you a better business owner, and will save you precious cash in the beginning.


Find a Low-cost Platform
Here are the best platform options to start an online store with minimum investment.
Option #1: Shopify
Shopify is a great affordable option for people starting their first online store.
They offer lots of theme options with the customization and allow you to buy a domain and connect it to your store, giving you a professional site to send customers to.
Basic plans start at just $29/month, with a 14-day free trial to test things out.
The best thing about Shopify is its massive database of apps and integrations, which allow you to test ideas, take payments, and dropship products hassle-free.
Option #2: Amazon
You won't have your own domain or website with Amazon, but what it does have is a huge, ready-made audience of around 300 million users!
Not everyone wants to manage their own website. With Amazon, you won't have to worry about coding, downtime, or renewing your domain every year.
You can begin with an individual selling plan which has zero monthly cost, and small fees for each item sold.
Option #3: eBay
eBay is another easy option to get you selling and making money in minutes. Simply snap a picture of what you're selling, post it, and begin selling.
eBay also offers the option to sell products as auction items where customers make various bids or sell at a fixed price. They take a small fee for each product – but you won't be charged anything until you make some money.
For anyone interested in selling vintage items, eBay is the first choice.

Connect Your Payment Options
All of the above platforms allow you to integrate payment methods including PayPal, Stripe, GPay, and most debit and credit cards.
Therefore, people can safely buy your products in a couple of clicks, and you can get paid securely and on time. It's a win-win.


What About Inventory?
You will need to find a way to efficiently manage inventory to keep costs low and ensure you have a good profit margin.
If you don't have a tracking system in place, you won't know when you need to re-stock, or you may continue to re-order even if you're sitting on a tonne of inventory.
Too much stock means you'll waste money on it just sitting there. But not enough, and you'll lose valuable sales and customers.
Good tracking can help you gain insights on which products are going well, and which seem to be a flop, so you can adjust offers and discounts accordingly.
For those who are just starting out, dropshipping is a sweet deal if you don't want to physically deal with all your inventory and shipping.
Paying your supplier to store your inventory does mean a decreased profit margin for you, so weigh up what's important to you before making a decision.
Here are some of the best drop shipping companies:
Oberlo
Doba
Dropship Direct
Sunrise Wholesale
Wholesale 2B
SaleHoo
Wholesale Central
Megagoods


Register Your Shop
If you plan on starting an online store, you will need to register your business name and obtain an Employer Identification Number (EIN).
Other things to keep in mind include sales tax permits, registering with the labor agency in your state if you plan to have employees too, as well as licenses that pertain to your industry or occupation.
Make sure you are compliant with all online regulations and rules.
Since you'll be running your business primarily from home, you should double-check all licenses and permits you'll need for that too.
Take the time to make yourself aware of other business regulations before you begin selling.


Keep Marketing on a Budget When Starting an Online Store
You really don't need a lot of money to run successful marketing campaigns. There are plenty of innovative ways to market your products on a small budget.
Social media is a fantastic way to increase your brand presence without spending thousands of dollars. Although, paying to play can definitely boost your reach and help you target a specific audience.
If you want to grab someone's attention, you have to stand out and do something different.
Get creative.
Some of the best marketing campaigns were done on small budgets with a whole lotta out-there thinking.


In Sum
You don't need lots of money to start your online store. There are many platforms and solutions that cater to the smallest and microbusinesses, so it's really easy to get started.
The first step is finding a good niche for your business with enough interest for products, but where the market is not saturated just yet.
Everything after that is a piece of cake, thanks to platforms, integrations and awesome ways to save on marketing, inventory and plenty of resources to help you get started.
About the Author
Lisa Michaels is a freelance writer, editor and content marketing consultant from Portland. Being self-employed, she does her best to stay on top of the current trends in business and tech. Feel free to connect with her on Twitter @LisaBMichaels