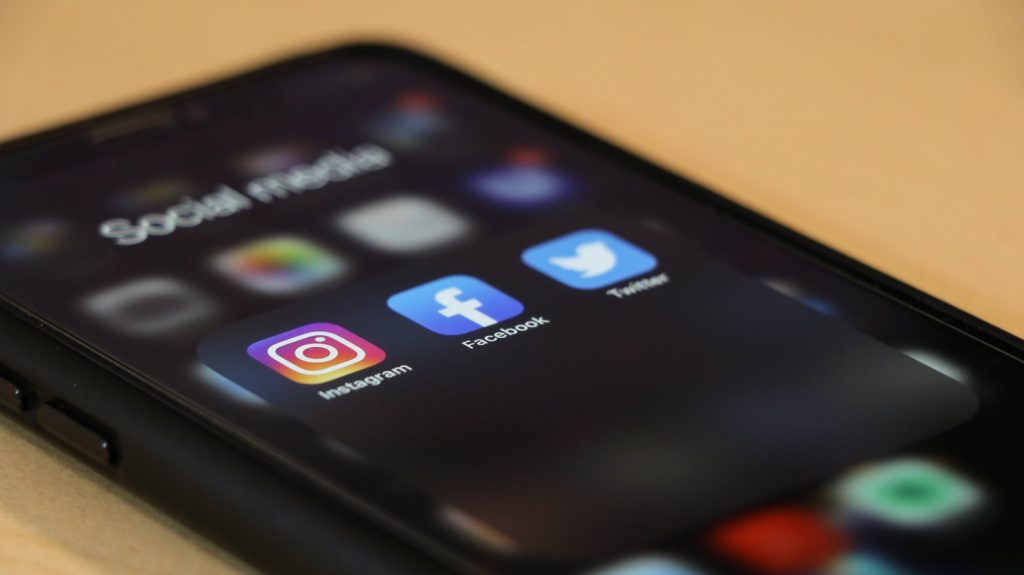 By now, you've probably had countless conversations over the merits of social media use. Whether you are a serial scroller, continually checking your Instagram feed, or you have never set up an account before – it is important that you don't discard it right away. In fact, social media use can have many benefits – especially for small businesses.
In fact, social media is a key tool in growing your online business. Here's why.
Widens Your Reach
When you own a small company, the more customers you attract, the better. However, it can be hard to build up a client base in the early stages of your development, especially if you are competing with other companies in your local area. However, by cultivating a strong social media presence, you have the potential to connect with customers across the globe.
The more people like or engage with your content, the more followers you will get. Although it is important to understand that followers do not necessarily turn into customers, they can still help you increase your earning threshold. For example, although they might not make a purchase themselves, they may share some of your content with their friends, who are looking for something new to buy.
Improves Your Communication. 
Many successful companies thrive due to the diverse ways in which they communicate with their clients. For example, many people prefer to communicate online as opposed to over the phone – and opening up your social media allows them to do this. They can communicate with you by replying to posts, commenting, or even messaging you directly.
Good communication allows you to forge successful relationships with your customers, as they feel as though you are more approachable.
Makes Advertising Easy
In order to improve your company-customer communication, you may wish to hire a social media manager. They will be able to communicate with customers, interact with them, and also curate quality content for your feed.
Your social media page will always act as an advert for your social media channels, even when your content isn't sales-focused. For example, suppose you post a motivational quote each week. In that case, though you aren't necessarily encouraging people to make a purchase, you are allowing them to gain an understanding of your brand and your ethos. This, in turn, could convince them to check out your website.
When setting up your social media account, ensure that you register for a 'business profile'. This will allow you to pay attention to analytics. Although this may seem confusing to begin with, they are incredibly useful. For example, you will be able to see who is looking at your content and when, allowing you to refine your target audience further. You will be able to see which posts are the most successful and figure out what time of day you should post. Finally, your analytics can also let you know if your adverts are working – you will be able to see who has followed the link to your sales page and how many of these links have turned into actual sales.
As you progress into a social media whizz, you may want to find new ways to streamline your content. Remember, the more focused your target audience, the easier it will be to make sales. You can use high ROI Facebook ads to target your ideal customer by demographics, interests, behavior, location, and more. As a result, you will likely see an increase in sales.
Teaches You a Lesson
Not every marketing campaign will be successful. Sometimes, you will spend weeks putting together content that will simply not work. However, by monitoring your likes and engagement on your social media channels, you will be able to gain an understanding of exactly what content your customers want to see. Then, you can develop a theme that will steer you towards success.
How to Use Social Media for Success 
Now that you are more aware of how social media can be used to help your business grow, it's time to set up an account and get started. Here are some tips to make the process a little easier.
Post consistently, around five times a week, to your main page. You can post a few more times onto stories, as they only last 24 hours and can serve as an exciting insight into how your company is run. This means that you are supplying your followers with content that will keep them entertained without overwhelming them. Posting more than this could lead to them unfollowing.
Ensure that your posts follow a particular theme AND match your brand.
Use websites such as canva to create unique graphics and images for your social media pages.
Use quality photographs, videos, and images to demonstrate your professionalism.
If you want your feed to look aesthetically pleasing, use a filter or preset for your photographs. This means that your social media pages will look cohesive, professional, and well thought out.
Respond to comments and interact with your followers – at least a few times a week.
Host polls and Q&A sessions on Instagram and Facebook as this will allow you to develop a deeper relationship with your followers. You will also be able to ask for their opinion.
Connect with other small businesses to promote each other. If you pair up with other local companies, you can run competitions together where the winner will win a goody bag of your products. This is an excellent way of sharing your resources and is a great example of modern networking.
Encourage conversation in the comments section of your posts by asking your customers questions. For example, if you run a beauty company, you can ask your followers what their nighttime/morning routine is.
Diversify the content you put out. Don't post the same thing over and over again, as customers will get bored with this quickly. Post a range of lifestyle images, product photographs, and text-based posts, such as quotes and reviews.
Generate hype about future product releases by posting sneak-peak photographs onto your feed.