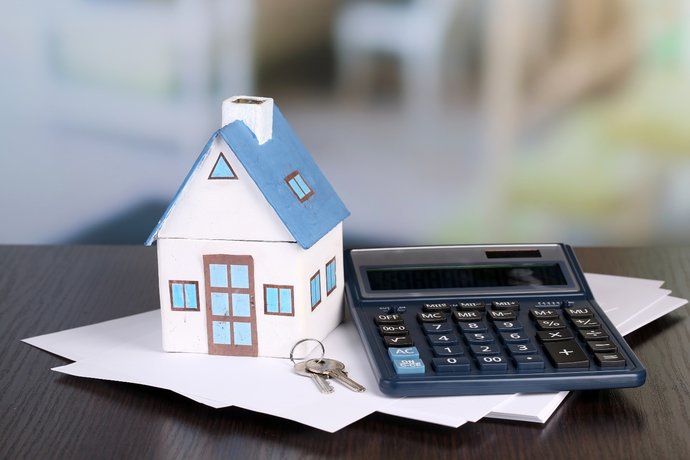 Every business owner has one, and no one wants to get near it.
If you're watching your rental business drop further and further into the red, you're probably experiencing emotions ranging from mild concern to outright panic.
Make Friends with Uncle Sam
Figuring out how to start a small business seemed challenging enough, but now your tasked mild concern is afloat—and the pressure is on.
One of the easiest ways a small business can fall behind—whether you rent real estate or sell homemade jewelry—is by getting disorganized. You need to keep records of every single financial transaction, including deposits, withdrawals, maintenance repairs, HOA fees… the list goes on.
Step one is to set yourself up with an accountant or bookkeeper who can organize any and all relevant documents pertaining to your rental business. If you can'tafford to hire someone in-house or outsource to a third party, do yourself a favor and invest in a scanner that can make digital copies of your physicalpaper trail: invoices, checks, receipts, you name it.
Why is this meticulous organization so necessary? One word:taxes. Falling behind on your taxes can incur some pretty costly penalties, and in the event of an audit, you'll need cold hard proof to avoid abudget-breaking bill.
Ominous threats aside, diligently keeping track of your expenses can actually work in your favor. If you want to make your rentalproperty more profitable, make sure you're cashing in on tax breaks forlandlords including:
Outstanding mortgage loan interest
Property tax deduction
Repairs and maintenance
Utilities
Travel expenses
There are certainly more tax deductions that may be available to your rental business; be sure to research these from front to back in order to offset some of your losses from the previous year.
Avoid Vacancies
Anytime your unit sits vacant means another month of income lost and more profits down the drain. Your number one goal as a landlord should be keeping your property reliably filled with tenants who can pay rent on time.
If you're losing money to vacant units, you need to identify the root cause. 
Are you charging rent too high? Neglecting your property management? Noisy neighbors causing a problem? Pin down the problem and then fix it!
You might not be able to solve limited on-street parking, but you can offset this "con" with a pro such as a community grill or on-site washer and dryer.
Adding these amenities might cost you a bit up front, but if you're smart, they can attract more business and pay off big time down the road.
Remember: even though profits depend on filled units, renting to the wrong tenant can sometimes be more expensive than the income you would have lost otherwise to a vacancy.
Going to court can cost between hundreds and thousands of dollars, so be sure to run a tenant criminal background check to avoid leasing to suspicious, untrustworthy characters.
Cut down Costs
In the end, the way real estate rentals become profitable all boils down to one thing: cash flow. "Cash flow" is essentially the difference between the rent collected and the various operating costs incurred.
Let's take an example:
You buy a property for $300,000
You rent your property for $2,500 per month
Your PITI (Principle, Interest, Taxes, Insurance) is $1,000
Your cash flow is $1,500
Unfortunately, it's not that simple. You need to factor in your NOI (Net Operating Income), or the rent you collect minus all operating expenses. This includes not only vacancies, but also necessary repairs, management fees, delinquency, and so forth.
How you balance your NOI is where you can really drive aprofit. For example, instead of hiring a handyman, can you make a plumbing repair yourself? Rather than hiring a property manager to look over yourrental, take on the responsibility yourself. Ditch the gardener you're payingfor and get your hands dirty yourself—they say it's good for you, anyway!
Bringing your rental business backinto the green will take a bit of hard work and maybe some sweat along the way, but it is possible! All you need is a little know how and you can lookforward to sitting back with that passive income for years on end.