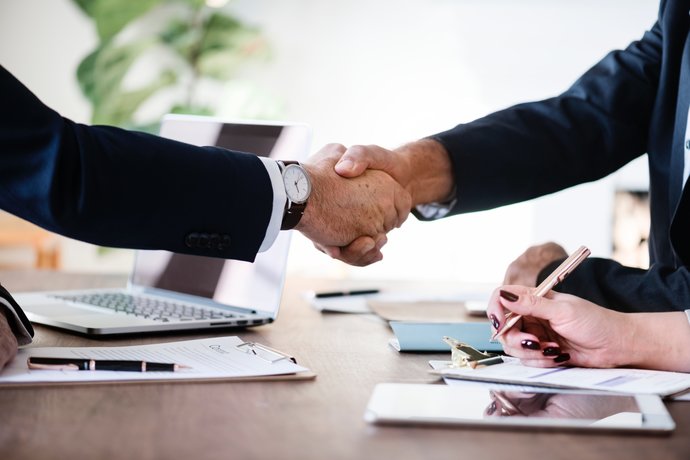 Starting your own business and doing it successfully is no mean feat.
If anything, it only seems more difficult if you are trying to put back the pieces of your life together after facing a life-changing event.
However, despite how difficult things may look, achieving the goal of having your own successful business operation is possible.
This especially holds true if you know where to look, what to do, and how to plan your next steps.
Gather Your Thoughts and Plan Your Next Move
There could be many reasons behind your temporary setback. However, no matter what you do, in such situations and even bankruptcy remain unpreventable at times.
Instead of looking to the past, you should focus on rebuilding your financial situation and letting your dreams rise from the ashes. For most of us, the journey starts by thinking about reshaping our livelihood.
Not Everyone Gets to Be Consistently Successful
Most of the people on the famous Forbes' list of billionaires are individuals who started off with nothing but an idea in their mind.
More often than not, these ideas were not welcomed by the people they approached or the organizations they sought out to seek help.
However, they kept their ground despite rejection and now remain in history as some of the most successful names in the world.
Their stories are not just gratifying for their own selves, but also serve as inspiration for millions around the planet, and we too can learn from their experiences.
Perseverance and Creativity Is the Key to Success
Picking yourself up after being knocked down is not something that is unheard of.
You must have heard of J. K. Rowling, the revered author who rose to fame through the Harry Potter books. Through that popular series, its associated movies, theme parks and now an extended cinematic universe, Rowling is considered as one of the most influential figures of our time.
Her story has not ended either, as of 2017, she continues to work successfully while holding a net worth of $650 million.
The facts of her life before her success are now pushed into obscurity due to how much time has gone by.
You may not know that the very same Rowling had been living off of welfare before she came face to face with the elusive fruit of success.
Had it not been for her coming up with the idea of Harry Potter and persisting, despite repeated failures, then we may have never known about the boy wizard who influenced multiple generations and still continues to do so.
Know Your Strengths and Plan Your Future Around Them
Going by the same approach, try thinking of things that make you tick. Consider what drives you and the actions which motivate you. All of these positive and productive thoughts will help you make something for yourself.
Until a few years ago, Pat McGrath's name had only been known by those in the fashion industry or the ones who are avid readers of magazines such as Vogue.
However, she has since emerged as an inspiration to those who come from nothing and want to build a legacy by themselves.
Through her fearless attitude, McGrath has shown the world what can be achieved when one decides to follow their dreams. At only 48 years old, McGrath has not only been cited as being fashion's most influential makeup artist but after launching her own makeup line in 2015, recently became the world's youngest self-made billionaire.
Start a Business in the Service Industry
By taking inspiration from McGrath, who achieved her dreams through her skills of makeup and by doing something she loved, rack your brains to find something that satisfies you as an individual and in which you find true happiness.
Delving into a career that you love is the key to not becoming overwhelmed even when you have to work yourself to the bone. Depending on your interests and area of expertise, it could be something as basic as starting a service such as being an on-premises stylist.
It could even be something as simple as offering cooking classes to share your culinary knowledge. You can also try to obtain a realtor license and start your own business as a free agent, or go into something as ubiquitous as a moving service to help people start their lives in new places.
Delve into Product Creation
Various online platforms that power the commercialization of hand-crafted products have popped up in the past few years. The internet has made it easier for young entrepreneurs to achieve their dreams.
Therefore, if service delivery is not your thing and you'd rather be making artisan soaps or handmade jewelry to sell to others, then try going with this approach. The possibilities here are virtually endless, but stick with what you know. Once more, try following something which you are passionate about that is preferably not being offered by anyone else.
A success story that comes to mind is of Aaron Krause, founder, and CEO of a cleaning sponge by the name of Scrub Daddy. After trying to raise sufficient capital to get his product off the ground, Krause made his way to popular TV series Shark Tank in 2012. At the TV show, he was able to obtain an investment of $200,000. As of 2017, the Scrub Daddy line of products has generated $75 million in revenue.
It is not a case of a stroke of luck for a single individual either, recent history is full of such success stories. Therefore, you may take note of other people who have been successful in creating business products from scratch, as that could help you plan your future strategy accordingly.
By following their past steps in terms of planning, execution, and in most cases their experience of emerging out of hardships, you will be able to build a success story of your own.
Think of a Plan to Follow and Stick to It
Hatch out a plan that lays out key steps for you to follow. If you are to offer a service, then try setting prices and hours that would work in your favor.
Similarly, if you are to sell products online, then look for options that would let you accept payments with ease and shipping providers that would ensure your products are delivered on time.
In any case, look for options that require investing a small amount at first while devoting a larger portion to the cost of internet marketing. This would ensure that you are reaching your target audience effectively.
Remember, the path to accomplishment will not always be an easy one and you will not see your phone ringing instantly. There will be failures along the way, but those will be the times to take a leaf out of Henry Ford's book.
The famous inventor stuck to his plans to revolutionize the automobile industry despite failing at his first attempt. It was his persistence which led him to finally achieve success by creating automobiles that the everyday individual could afford easily. As a result, he did not only redeem himself but created an empire of his own in the process.
All of these success stories, proven plans for business, and the various methods to obtain your goal only go on to show that if you stay on your course and put in the required work with your goal set in your mind, then you may one day stand in line as a self-made billionaire yourself.
Contributor Post at SylvianeNuccio.com