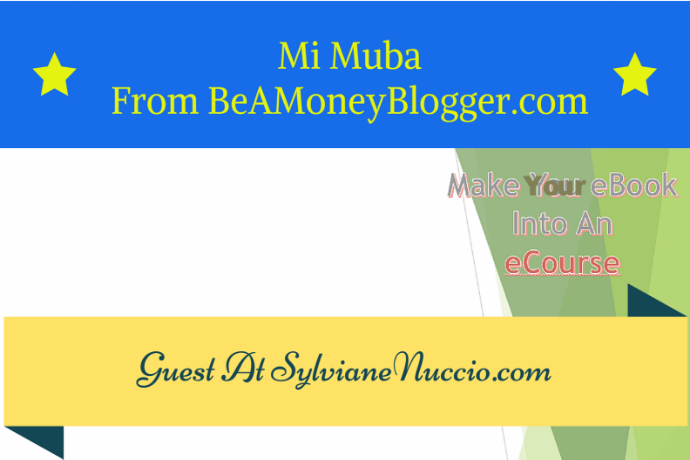 I have the extreme pleasure to announce that today starts my exciting series of guest bloggers on my blog.
This year, I have planned on having one guest each month for at least one of the 3 categories of my blog, so you can expect many more to follow throughout the year.
Few days ago, as I was putting my thinking hat on to come up with ways to introduce each blogger, I came up with the idea of creating a personalize quote for each of my guests. What better way to introduce their name and some of their qualities?
So, here we go…
"Mix knowledge, skill, accuracy and love for the detail, and you get Mi Muba.  A talented blogger who writes step by step articles to teach you how to make money with your blog."
Mi Muba is a product creator and teaches his readers how to make money with their blogs.
Here he is…
You're not too happy with the results you've got with your eBook, or maybe it's been a while since you've published it.
So, now you want another product for your readers, but you don't want to do the same thing all over again.
You want to offer a different product with the potential of getting a huge response from your visitors.
In this post of more than 2,000 words I will tell you how to completely your already published eBook and make it a super cool online tutorial.
Don't worry, I am not going to advise you to do extensive research, more writing, or redesigning of your product.
I will show you how to add value to your content and create an online tutorial.
Make sure you read this post all the way to the end today, and avoid making any of these 6 satanic thoughts that never let you be a pro blogger.
You may be wondering why you should read this post if you haven't even written an eBook yet, but don't worry, you can pick the most popular posts of your blog of the same topic and put them in logical order to create such product.
Yes, you can use your blog content to create your eBook by following the stops of this post and convert your product into a hot seller.
Why most eBooks are Boring?
eBooks are generally created with text content. They lack diversity. The content is mostly static in nature without any element of much interest.
First off, Infographics can be inserted into your eBook, but this trend is still uncommon.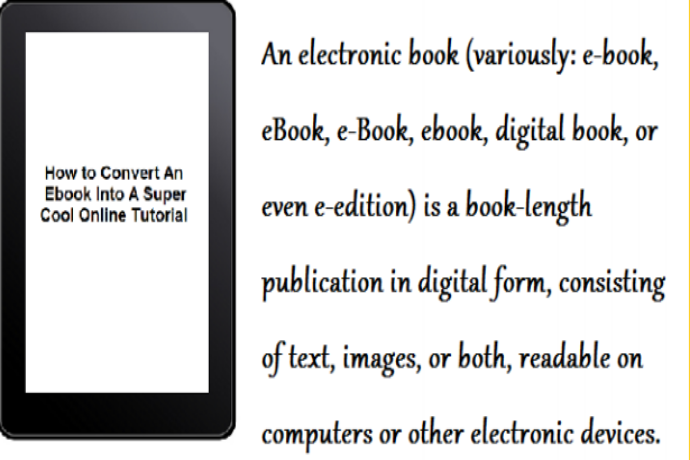 Secondly, it is very easy to write an eBook by simply converting some of the content of your blog into a PDF file.
You can use MS Paint to create your eBook title, showcase it on your blog, and sell it.
Actually, selling your eBook is more appealing than giving it away for free.
Why an Online Tutorial would be Interesting?
People love to get information with diverse contents, and want to enjoy learning with it.
An online tutorial can't be created directly with a few blog posts. You need to entirely change the formatting, the presentation and include interacting sections to make it a cool online tutorial.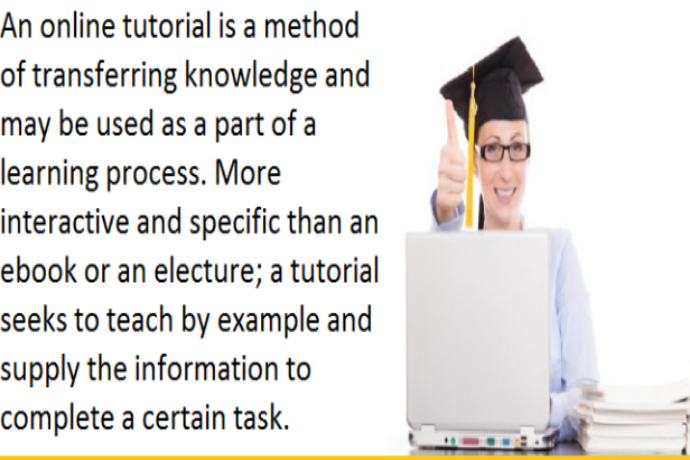 An online tutorial never leaves the student alone because of its interactive nature.  You can ask questions at the end of the each chapter. Repeat the main points by summarizing them, and offer diversity by offering videos, audios, presentations and infogrpahics .
The most important feature of a tutorial is its engaging power. It's so much more interesting, that you not only read it, but get involved with it.
You can also avail the option of follow-up with the subscribers within your customer care activities.
Being in constant connection with them, allows you to sell more of your products to them as well.
Steps to Convert an eBook into an Online Tutorial
No rocket science is involved to convert your eBook into an online tutorial. You don't need any software to do this task.
You can easily convert your eBook into a tutorial. A little knowledge is sufficient to do this and create one more product for your blog without creating any primary content for it.
Step One:  Convert your PDF into Text
If you already have a Word file of your eBook, that's fine, but you need to convert it into a text file for editing and formatting it in order to change it into a tutorial.
Open your eBook into Adobe Reader and go to File and Save As PDF file as a text file into your selected folder. Do its basic formatting in MS word to clear line and paragraph breaks, and delete unnecessary words of the header and footer.
Then remove the images from it, if any, because it's wise to put fresh images in your tutorial
Step Two: Format the Text
Shorten the lengthy paragraphs without trimming the message to make them easy to understand and better fit for a tutorial (not an eBook).
Divide the text into sub chapters
Longer chapters are OK  for an eBook,  but for an online tutorial frequent pauses are good to make the readers free from the stress of concentrating for long.
Write a summary after each sub chapter
Maximum ease is the biggest charm of an online tutorial, so help the student revise what they've learned.
Put Multiple Choice Questions after each chapter:
Create 10 to 15 questions, depending on the length of each chapter, and mention one correct answer and three incorrect answers against each question, and ask your student to give the correct answer.
This test will help them retain the info much better.
Give the correct answer at the end of the tutorial to let them know how many answers they answered correctly.
Include a case study after each chapter: It should be related to the topic of the chapter. It may be an imaginary or real life one, and should make the student bring one of the best solutions for a given problem in the case study. It helps students know how much they have learned from the chapter.
Write a self assessment section after each quarter of the eBook: Like a terminal exam, it's good to help your student review their progress after reading a quarter of the tutorial. Quarterly test should be question-answer based, not multiple choices.
Create an introductory video of the tutorial: This could work both for the sales page of your tutorial as well as the course itself. You may offer it along with the content of the tutorial as a separate video file, or you can put a link with the title image of the video withing the content, and display the video on the media section of your blog.
Create a podacast narrating the summary of whole tutorial: Many people would rather listen than read, because they can do something else as they learn.
Create a presentation to summarize the whole tutorial: It's very important that the student is able to review what they've learned by revising with the help of a presentation.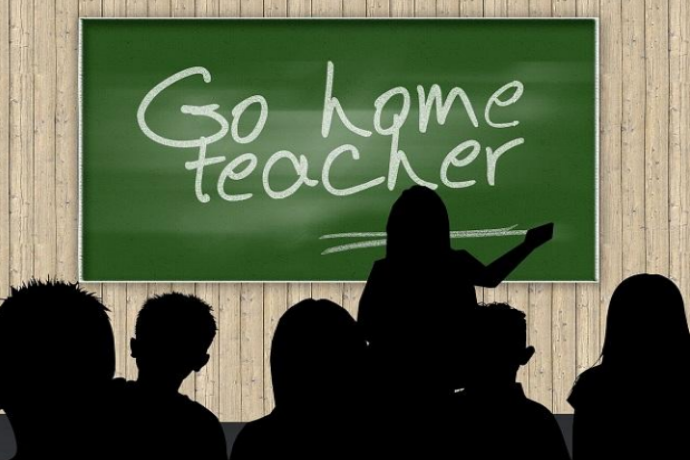 Branding of your tutorial: This is the most important step. It's called the branding of your tutorial. I suggest you do this at the end of  your entire formatting to select a title covering all the aspects of your tutorial.
For example, if the name of your eBook is: "A Complete Guide To Create A Successful Blog."  Convert it as "An Advance System To Make A Blog Like A Pro".
Create the title image of your tutorial: If you have basic designing skills, create the title image yourself .  Or you could hire a designer from Fiverr to do this task for you. It's a  must that you create an image to show on your sales page, at the side bar of your blog, and in your product's review.
The title image must reflect the type of the product and its main features.
Put all content in a zip file to send it to its buyers: This is called packaging.  It lightens the total weight of all files to easily attach it to an email and send it to your customers after payment.
Step Three: Sell the Product
Pick a selling option: Once you've created your own product by converting it from an eBook into an online tutorial, you need to sell it to run your blogging business.  Manufacturing is only half of the work, the most important part is to sell your product.
First of all, you need to decide if you want to sell your online tutorial with any or all of the following options:
At your own blog directly with both retail and wholesale options: Selling your product directly from your blog is the most profitable, but also a risky option.
You can save the commission which otherwise you would have to pay to a third party for selling your product. But you can't promote your product on your blog as well as you could through affiliates or any third party.
Retail means simply placing your product on your blog, with links to your sales page that describe all its benefits and offer payment option.
Wholesale means creating your own affiliate program with the help of a software like affiliateproscript dot com. You can register bloggers and online marketers under it and they sell your product on their blog and social media for a commission.
Through third party or Affiliates like Amazon and Clickbank:  Affiliates platforms can help you sell your products directly on their sites and through their online agents on commission basis. They usually charge a higher commission rate, but in the beginning it's wise to sell your product through a third party because of their popular image make it easier for you.
Create a sales page of your online tutorial: The best option to create a sales page for your online tutorial is to do it yourself.
Simply create a page and add a demo video, testimonials, payment option and images of the product. All you need to do this are the same basic skills you're using to create a page on your blog.
The other option is to create it with a template. Several free online sales page templates are available online.
Step 4: Make Online Sales to Promote of your Product
Before marketing your product online you need to create a sales page  promotion to make people buy your product.
Offer a 15 minute assessment/review:  This is an incentive to convince people that you will not leave them alone once they buy your product, by assuring them that you will offer an assessment/review once your student completes the whole tutorial. This is a follow-up action to stay connected with the buyer, and better be able to sell them more products in the future.
Issue a certificate with your signature to successful candidates: For those who pass your online assessment test, issue them an online certificate.
You can design a certificate with MS Paint by including your logo, details of the course, and the name of the candidate.
This will enhance the image of your product, and will be evidence to the student of his successful completion of your course.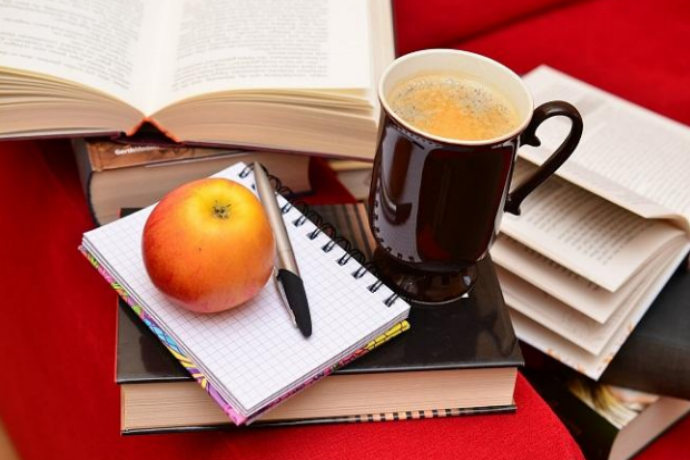 Step 5: Market your Product Online
Take multiple steps to market your product with different online marketing tools including:
Add a banner ad on the sidebar of your blog
Write a product review on your blog
Invite others to write reviews on their blogs for pay or for free
Write guest posts on other blogs related to the niche of your tutorial
Send emails to subscribers offering them a special discount for your product
Organize a webinar to sell your tutorial. Just search the term "how to organize a webinar" on Google, and you will find all the info you need. This, actually creates a direct contact with potential buyers to finally convince them to buy your product.
Keep updating your online tutorial as needed
This is the whole process of converting your eBook into a very interesting and best-selling online tutorial.
I have concisely described the last step of online marketing, since many blogs out there have already fully explained those steps.
Are you planning on converting your eBook into an exciting online tutorial?
Just ask me if you have any questions,  in your comment below.
I am sure you will share this post with your friends on social media to let them equally enjoy its benefits.