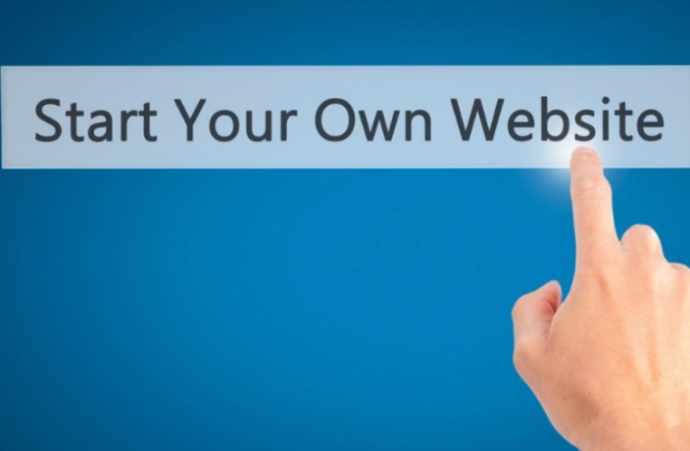 A website builder tool helps you create a professional website without inputting manual code.
Nowadays, it has turned into a popular solution for startups and individuals to build a website without hiring a web developer and web designer.
However, finding the right website builder can be challenging, especially for beginners. Out of hundreds of website builders, how would you know which is the right one for your site?
Well! In this article, we will help you figure out which website builder can be best for you.
But, before this let's find out some important tips on how to choose the best website builder.
How to Find the Most Appropriate Website Builder
Before comparing the top website builders, we suggest you note down your website requirements in advance.
See what your goals are and what features you would like to see on your website. For instance, you may note-down things like you need a blog section, e-Commerce store, video slider, contact form, reservation system, etc.
If you're unclear about what you want then you may visit some popular competitor websites for inspiration.
Today, most website builders provide a user-friendly, drag-and-drop user interface to make website building experience easier. Make sure the website builder you pick supports this advanced feature.
Check, how many themes, design, template options you can play with.
Always consider both current and future requirements of your website and choose accordingly. Make sure the website building platform you choose gives you enough room for growth. Also, check if it lets you add a blog or online store on your site.
Don't forget to check the ease of usability. A website builder should be exceptionally easy to use so that you can make your website on your own without hiring a developer.
It is crucial to check in advance what kind of technical support you are going to get. For example 'live chat', 'forum support', 'phone support', ticket support, etc.
What are some Top Website Builders in Market?
With each passing day, more and more website builders are becoming available. Therefore, instead of listing 30 website builders we will list The 3 top ones only because we don't want you to experience paralysis of analysis.
1- 000webhost Website Builder
2- Wix
3- Squarespace
All these website builders are globally renowned relishing millions of clients all across the globe. All of them let you create a website without having to know any web programming or coding.
Let's see about some of their features so that you can choose within one of the finest.
000webhost Web Builder
This website builder comes from a popular free web hosting company that is globally renowned for providing a lot of stuff under its free plan. From hosting, to domain names, to website builder, the company offers everything for absolutely free.
000webhost is supported by Hostinger and was founded in 2007.
This website builder is supported by Zyro and comes with hundreds of free templates. Their platform is so easy that even a 10-year-old kid could create a beautiful and functional website like a real professional.
Within just 3 steps you can create your site. Just drag and drop your content, add web element and press 'publish'.
Features
It helps you create a fully mobile-responsive website via its responsive themes.
It has over one hundred of free quality themes to choose from.
It supports easy to use, drag-and-drop interface that makes content publishing simply easy.
It is powered by a well-known website building platform, Zyro.
It offers access to Cpanel even in its free plan.
You can install popular scripts such as Joomla, WordPress, etc. in just a single click.
Wix.com
Wix is a well-known, cloud-based website builder that is popular for offering ease of use along with a powerful set of features that let you create a good-looking professional website within few minutes.
With Wix, you get access to countless of templates. Each template supports the easy-drag-and-drop feature.
In the previous few years, we notice a huge growth in Wix. In this very short journey, the company has launched a series of powerful tools and features. To date, the company has had more than 120 million sign-ups in over 190 countries.
Coming to the pricing, Wix is absolutely free if you don't mind that your URL starts with the name of their company such as: username.wixsite.com/sitename/page-url.
However, if you want to create a feature-rich site, you will have to invest in their premium plan (Connect Domain Plan) that starts at $5.00/mo.
Features
 It employs an easy drag-and-drop editors making it one of the easiest website builders.
It is featured-rich flexible website building tool that offers a wide range of widgets, apps, and templates. If you need to create a simple website you may go with the free version of Wix.
There are hundreds of choices in more than 70 industries when it comes to alluring themes.
It is an SEO friendly website building tool that enables you to install different popular SEO tools such as SEO wiz so that your website can rank in the search engine results.
Squarespace
Squarespace is another popular free website builder that is better known for its great designs and user-friendliness.
The platform comes with an advanced enterprise-grade infrastructure that lets you focus on your business without worrying about hosting.
Squarespace has numerous great looking templates which you cab use to create a powerful yet an alluring website within minutes.
Most of Squarespace templates are ready for almost all types of business niche. These templates are fully editable; the best part is you can even apply multiple templates for the single site at once.
Features
 It supports free e-Commerce platform which you can use to add an online store to your website.
Adding content to your site is quite easy with a drag-and-drop feature.
Conclusion
Each website builder comes with its own unique features and limitations. So test each website builder before making your final decision about what suits you and your business best.
Hopefully, this guide will help you in making the right choice to find the right one.
Contributor post at SylvianeNuccio.com