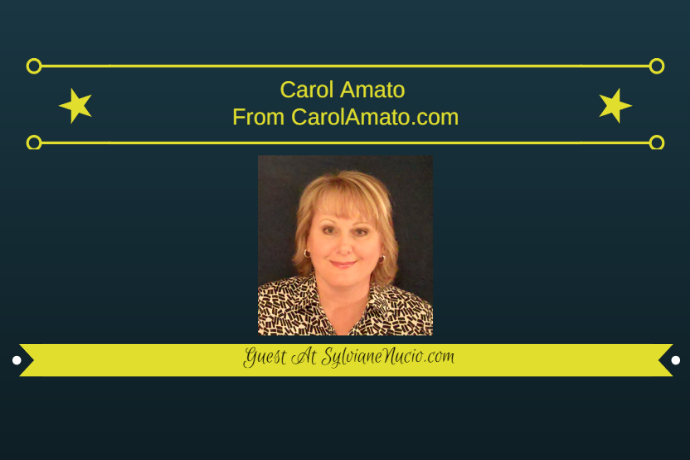 It's the second Monday of the month, so it means that it's guest post day.  
Today I have the pleasure to introduce a successful online entrepreneur whom I met last year.  Here is my special quote for her:
Take a smart business lady who knows her stuff and who is known by her students as a coach with a heart, and you get Carol Amato!
Researching a topic to write about can be one of the most formidable tasks of Internet entrepreneurs. Whether you're going to write about the topic yourself – or give it to a professional content writer, some information must be gathered before it can turn into the content you need.
The actual definition of "research" as a noun is "The systematic investigation into and study of materials and sources in order to establish facts and reach new conclusions." Used as a verb, "research" is defined as, "…to investigate systematically." When you know how to research, you're not all over the board wasting your time and effort.
After you know what topic you want to write about, the research stage begins. For example, if you have a blog about traveling and want to write a post about Costa Rica, you should first attempt to narrow down the subject matter. Costa Rica is a wide subject, but you may choose to write about "The Pacific Coast of Costa Rica."
Before the Internet, you'd probably take your topic idea to the library and search through books and magazines for information. Now, we have the entire world at our fingertips and the information you need is only a click or two away – if you know what to search for.
In fact, you may have so much material that's excellent for your research that it becomes overwhelming. This guide, "How in the World Do I Research," will get you started on your research journey by providing a few simple steps that you can use to build on. Eventually, your skills will grow and you'll be able to research effectively and quickly for any topic you want to write about.
Research Steps from Beginning to End
If you're new to researching for blogs and website content, there are a few simple steps involved for finding specific resources you'll need to refine the results you desire. Determine if you need more resources which are academic in nature or other websites or blogs written by online experts that may offer the inspiration you need for your article or blog post.
Here are some beginning steps that will be the catalyst for finding the information you need:
Determine your content. It's important to determine what you want to find for your article before you spin your wheels on research that's not really related to your topic. For example, if you're writing about the Pacific Coast of Costa Rica, you wouldn't begin the research with the key words, "Costa Rica."
Instead, you might begin with the keywords, "Pacific Coast of Costa Rica." That narrows down your resources (in a google search) to the exact area you want to write about.
Be sure the information is up-to-date. When writing an article or post on a timely subject matter such as traveling in a certain area, you'll want the most up-to-date information you can find. You wouldn't want to reference a book written about travel to Costa Rica in 1998. Choose from the latter information.
Choose from the volumes of timely and pertinent information available about traveling to the Pacific Coast of Costa Rica. You can visit online sites, download books, find travel articles and so much more when you research online. Don't discount your local library for research information. You may stumble on something there that you wouldn't find online.
Perform a research overview. When you enter your keywords and find resources which match what you want your topic to be, give them a quick overview by skimming the information.
If a site happens to contain some data you need for your article or blog, copy or take notes on the site or some of the information and store it in a special folder for that project. Be sure to record the source of the data in the folder.
Narrow the focus. After you've reviewed and decided what you want and need to make your topic stand out, it's time to narrow the focus of the content. As you narrow the topic, the research will become easier and move much faster.
For example, in a travel blog about Costa Rica, you may have begun with the keywords, "Costa Rica," then narrowed it down to the "Pacific Coast of Costa Rica," then decided to focus on the "best surfing beaches (on the Pacific Coast of Costa Rica)." There will still be tons of material, but you can now focus on the specific area you want your readers to know about.
Organize your research information. You may have changed your focus several times during the research phase. That's okay because it's helped you come to conclusions about what you want to include in the content.
For example, you may decide that you want some maps indicating the best surfing beaches on the Pacific coast of Costa Rica – or some suggestions about lodgings and restaurants. As you organize, you'll be able to fill in the gaps of your post or article just like a puzzle.
At the end of your research, you should have come to a conclusion about the content of the article. Now, you can choose from the notes you've gathered about the topic and begin to write the article.
Online Tools Designed for Research
There are many online tools you can utilize to help your research move fast and reveal the information you need to write an article that will be eye-catching and draw your readers in. Here is just a handful:
Google Keyword Planner – An effective tool to help you plan and conduct your research using keywords. Google keyword planner lets you find interesting niches by simply narrowing the focus.
You must have a Gmail account to access this tool. Then, go to "Search for keywords and ad groups ideas." Enter your first keywords (such as Costa Rica) and the search will target the words by rankings.
Long Tail Pro – This powerful research tool is software which lets you generate tons of exclusive keywords in just a few minutes time. There's a simple wizard which allows the user to bring in targeted information and focus on a particular niche for your research.
Blog Searches – Blog specific search engines are available through "Technorati" or "Blogpulse." Blogs offer a lot of information in a short amount of time, and these search engines can help you zero in on data you need for an article or post without spending too much time.
Step-by-Step Research Example
Since the "Surfing Beaches on Pacific Coast of Costa Rica" was mentioned earlier, the example will be about how you would research this specific area systematically and get the results you need to write a post or article.
Research Topic: "Surfing Beaches of Costa Rica"
Enter your keywords in the "Google" search bar. You'll see many choices for the research topic.
Choose a site to look at. If you choose, "Costa Rica Beaches – Best Beach Destinations in Costa Rica," you'll see a list of beaches in Costa Rica, but some are on the Caribbean coast and others are on the Pacific Coast.
Dig deeper into the various beaches. Limit your searches to only those along the Pacific Coast. For example, one of the best is "Manuel Antonio," along the central Pacific Coast.
Gather notes about each beach. You can copy and paste information into a document and then save it into a folder designated for your project research or jot down sites and information.
Decide on sub–headings for your content. If you're researching best surfing beaches on the Pacific Coast of Costa Rica, you may want to offer a section in your article about lodging and rental cars.
Simply keep narrowing your search. Keep taking notes and narrowing your search until you have all of the information you think you need for your article or post.
Don't let researching a topic intimidate or overwhelm you. If you're really in to your subject matter and attempting to establish yourself as an expert in the subject matter, the research will be fun and exciting and you'll learn all sorts of information.
After all, it's not so much about getting to a place – it's the journey that's fun.
You can visit Carol by clicking here!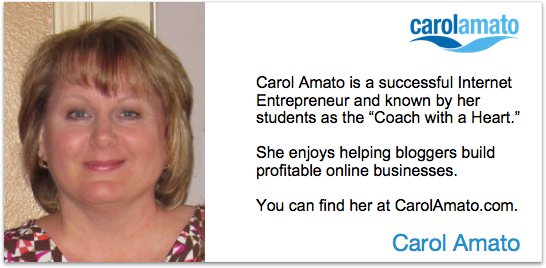 I hope you enjoyed Carol's post. I know I did. Please, leave your comments and questions below and we'll be sure to reply to all of them!