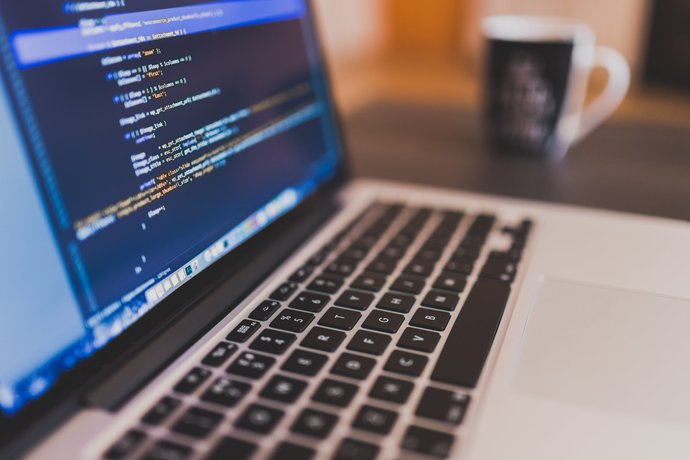 There's no end of business growth tips to be found with a quick search. But in reality, few people talk about exactly how to grow your business with the help of IT.
Yet, using IT could help grow and make your business smart.
Sure, you could send letters, keep paper accounting books and files or hold your customer data on Rolodex,  but why bother when there are more streamlined and efficient ways of working?
The same attitude can be applied across many businesses – we work in certain ways because "that's how we've always done it," with little regard for what's the most efficient way or which way encourages the greatest levels of productivity.
When business success often boils down to who works the longest and the hardest, it makes absolute sense to have technology on your side, maximizing your hours and days.
Use the Cloud to its Full Potential
Sure, the cloud is nothing new, businesses are often using it to centralize aspects of what they do, but are you maximizing cloud use across your business?
, but these are the companies who could see the most benefit, especially with productivity and collaboration.
Studies show that team productivity can be increased by upward of 10% when you're working on the same platforms online. This means, working on and updating files in real time, working from the same, real-time project management tools and even using VoIP to discuss projects in-situ.
Collaboration through the cloud even unlocks incredible recruitment opportunities. When you've got a team who works effectively together without having to be in the same office, you're suddenly able to take on employees who are based elsewhere, working from home or even sitting in offices at the other side of the planet.
Outsource your IT
Business growth almost always requires money, which can make IT a double-edged sword. Without using it correctly, growth is hundred but to make it work, IT is going to cost, right?
Fortunately, this isn't the case. A significant number of companies are now outsourcing their daily IT tasks to managed service providers.
This does one of two important things. Firstly, recruiting, training and maintaining an in-house IT team is exceptionally costly, so using an MSP will often free up a lot of resources. Secondly, if you do have an IT team member or full team, you can redirect their IT and networking knowledge into more strategic roles, helping you to consider how your IT will work during this growth.
While placing your IT in the hands of a third-party might sound risky, it's often significantly safer than keeping it in-house. 70% of small businesses will be the victim of a cyber-breach at some point in the next 12 months, so, your data is likely to be much safer in the hands of a company whose job it is to keep it locked down.
If you'd like IT to be less of a burden, both on your budgets and on your time, then finding an MSP who'll package it up into a neat monthly payment means you can focus on driving your business forward.
Work with a Smart CRM
The point at which your systems meet your customers is often inefficient for companies, especially given the huge range of ways customers can interact with your team. The result? Small businesses almost universally don't make the most of the opportunities that come their way.
If you want to remove any uncertainty you have about the efficiency with which your customers are being handled, putting a good CRM system into place will pay dividends.
At first glance, a CRM system is just a glossy exterior for a customer database, but in reality, it's much more than this. Configure it correctly and you can automate processes, tie and sync systems together, even work seamlessly with your telephony systems.
The benefits are nothing short of incredible too. A 2017 study showed that conversion rates are often upped by over 300% when CRM is being used effectively, and around 75% of customers experience greater levels of satisfaction tied to your brand as a result of CRM. What's more, lead production costs are reduced too, owing to the fact that each customer is being maximized when they interact with your team.
If you want to use IT to drive customer satisfaction and service while reaping the rewards that bring, investing in a good CRM system can be an excellent step.
Use the Best Software and Equipment
In the past, accessing the best software for your team is something that's come at a significant cost,  raising an interesting problem; do you spend on the applications and hope that the growth follows, justifying your spend? Or, do you aim for growth without the best tools to hand, then upgrade your software and systems when the money hits the bottom line?
Now, the 'as a service' business model removes the need for working around this problem. Where in the past you would buy applications or infrastructure at their full price, paid upfront before any installation begins, cloud-computing brings a new approach.
Essentially, 'as a service' offers the IT infrastructure you need, but on a subscription basis. You pay for what you need when you need it – and, rather than being front-loaded, the cost is monthly with cloud-based access to the services you're using unlocked as a result.
Scale up – and you can bring more users and services onboard, scale back down, and your monthly outgoing can reflect your reduced need too.
While application suites like Microsoft Office or Google's G-Suite are the obvious candidates for paying as-a-service, the model doesn't stop there.
Now, enterprise level internet connections mean there's little difference between a mail server that sits down the corridor from your office and one that sits in a Microsoft data center halfway around the world. Bringing the best infrastructure into your business now doesn't mean bringing costly equipment in the through the door.
If you need the best equipment and software to streamline your business growth, cloud IT can make it yours.