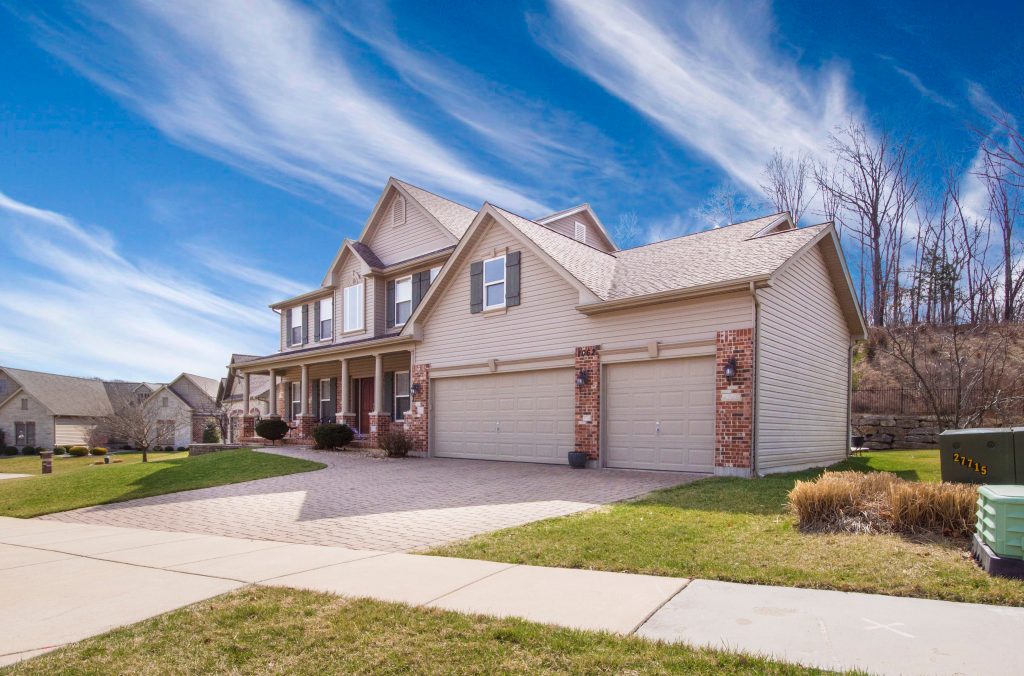 When you're a homeowner, home maintenance is something that you have to be on top of. while it's important to take care of your house, unfortunately, it doesn't come with a set of instructions so sometimes people can get a little lost with the maintenance.

In order to maintain your home and in good working order it's a good idea to run a regular maintenance service on all the essential fittings and fixtures. It will not only help to keep your home in tip-top condition but will also help to give it value. It's very much like running regular oil changes on your car to keep your engine happy and running smoothly. Keeping your home in good working order will definitely help with any future problem and wasted money.

Keeping your house in good working order doesn't have to be complicated and not everything needs to be completed all the time. Have a look at this easy to follow, list of maintenance for your home.

Monthly Checks

These are probably tasks that you are already doing for your home maintenance without even thinking about it but if you've moved into a new house it may be a routine that you need to start as they can sometimes be neglected longer than they should be. If you don't do these each month you should try and aim for at least every couple of months. In the long run, it will help to keep things running smoothly and give your items a longer life span.

Cleaning your range hoof filters is something really simple to prolong the life of your cooker and if you've never considered doing it before it's definitely something you will continue to add to your routine once you've completed it once. Using a degreaser will work wonders on getting it smelling fresher and looking like new.

Every homeowner should be taking precautions against fires. Although no one expects it to ever happen to them it's best to make sure you have an extinguisher in your home. Each month you just need to perform a quick check to make sure it hasn't been damaged or tampered with. Your extinguisher needs to be in an easy to reach location and the pressure gauge should show adequate pressure.

Maintaining your HVAC filters should be at the top of your list when maintaining your home. It's something that doesn't take long and there is a wide variety of filters that you can purchase so if you're a little tight in terms of a budget, there is still an option for you. If you have a smaller family and don't have any pets then you may not need to change these as often and every 2 months should be adequate. If anyone in the family has allergies its best to keep to the monthly routine to minimize symptoms.

Your kitchen sink disposal can get pretty dirty and unhygienic. If you were to leave this for months on end you may begin to wonder what that horrible smell is that doesn't seem to want to go anywhere. It doesn't take long to tackle this and there is plenty of products you can use to give it a clean and get it smelling fresh.

Things To Check Quartley

There are some quick and easy things that you can do to keep your home maintained that you only need to look at every 4 months. For some people, these may seem like really simple tasks that you are already completing but they are often forgotten about.

Test your garage door and make sure it's working properly, it's not only a good idea to test it for general use but it is also a requirement to have your auto-reverse feature tested since 1993 after several unfortunate child deaths. You should be using a 2 x 4 piece of wood and if your door doesn't reverse after a few seconds of touching the wood then you have a problem and should avoid using it until it has been repaired.

If you have any spaces with a water source that go unused for a period of time such as guest suites or a garden tap it's a good idea to run the taps and flush the toilet. This will help to prevent a build-up of grime and to identify any other problems you may have that have gone unnoticed. While doing this you should check the water softener for the entire house and add salt if you need to, it won't be needed every month though.

You should look at testing any alarms throughout the house. This includes your burglar alarms, carbon dioxide detector, and smoke detectors. Failing to test your house alarms could prove seriously detrimental so it's just not worth putting off. It's a good idea to make sure that you have spare batteries just in case you need to change these when you're performing the checks.

Annual Checks

During Spring there are a few things you can check to make sure your house is been well maintained. You should make an effort to check the exterior of your home after winter, is there any damage at all? Make sure you take a close look and fix any of the problems before they become a major project.
Fixing cracks, paint chips and replacing missing tiles can be a lot easier and quicker than having to repair the whole foundation, painting the whole house or needing to repair the house from a huge leak. This is also a good time to have your air conditioning checked before the summer weather arrives, if you leave it until summer it may be too late and if there's any problem you could be left without nice cool air when it's piping hot outside.

When it comes to the summer you can focus on the exterior of your home even more and add your garden to the list. It's the perfect time for longer projects because of the extra hours of light. It's a good time of the year to check for any plumbing problems, fixing any leaks and for regrouting if you need it.
It's also the best time to take of any insect or animal problems you may have and decide whether it's time to call out Pest Control. Having a look at your deck, patio, and gardens will probably have been started in spring but nows the time to give it a good clean so you can make use of the nice weather. This could also be a good time to clean your garage which often gets neglected.

There aren't as many huge tasks for Fall and Winter which will allow you plenty of time to focus on the holidays. You should basically make sure your home is ready for the winter in the fall. Get your chimney cleaned if you have one, check your driveway for damage or cracks, turn off any outdoor plumbing that won't be used and stock up with winter gear such as decent shovels and salt for the sidewalk and drive.
Then in the winter you can take it a little easier and complete small tasks such as checking the deadbolts in the house, tighten any handles or knobs then remove and clean your shower heads. If your feeling up to it while your not able to look after the outside of your home take this opportunity to deep clean and inspect the basement and maybe to a little bit of decorating.

Do you have any hints and tips for maintaining your home? Please leave them in the comments section below.