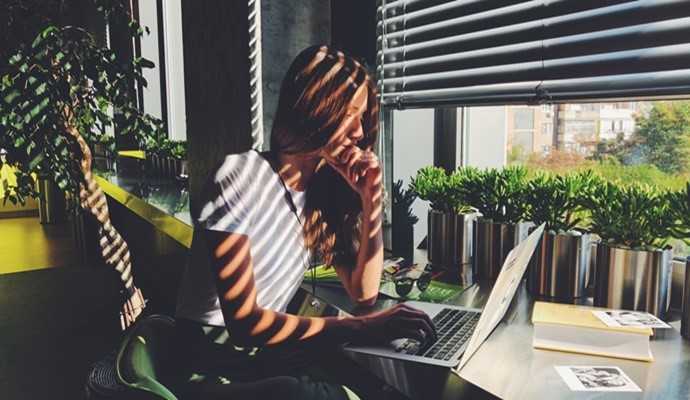 Earning extra cash is easier than it has ever been before. As long as there's a free market, there's no limit to how much you can earn. And with the advent of the internet, it's gotten even easier to find cash on the side. But where and how do you get started?
According to a 2018 Gallup Poll, 36 percent of all workers in the US are in the gig economy. This is the blanket term used to refer to small, commonly short-term contractual engagements between workers and contractees. That translates to approximately 57 million Americans who have side hustles while working their full-time jobs and those holding one or multiple part-time jobs.
While the statistics can seem massive, it's not really surprising. A lot of people nowadays prefer the flexible work setting offered by gig setups.
A popular caricature is a graphic designer preferring to hold two part-time jobs that he juggles while traveling the world at the same time. Or the at-home mom who prefers to earn cash by writing paid online blogs because she can't leave the kids at home. Most modern work arrangements are now modeled on freedom.
If you're thinking of exploring your options, there are plenty of ways to get started. Some of these can be as easy as exploiting your own natural talents or taking advantage of an already-existing hobby. Read on to learn more about some of the best ways you can do to earn extra cash.
Start an Online Business
There's a reason the biggest multinational corporations in the world are investing in the web. As more and more people get connected through the internet, they have to find novel ways to capture the attention of the growing online demographic. That's where the money is, and these businesses know that anybody can use it to their advantage.
The online free market is for everyone, and you only need a website or a social media channel to participate. After you've established the feasibility of your business plan, start building a reliable website that will showcase your products and services.
Invest in good copy, and make use of online tools that target your buyers. Just like traditional business operations, you need to be consistent in your efforts, engage and retain your audience, and build a long-term reputation.
Clothing is a popular shop category. If you have some dressmaking skills, you can make money out of making made-to-order dresses instead of competing with other sellers with ready-to-made designs. You can sell clothes online.
Before you set up an online account to market your products, though, make sure you take good photos. The images are the first things customers look at. Then see to it that you provide all necessary information to your potential buyers, including return policies, shipping fees, and product selections.
One of the advantages of online businesses is that you don't have to pay for advertising. If you know what makes people tick, you can promote your products or services with only clever marketing regardless of whether you're a seasoned entrepreneur or a one-year startup. That makes a large part of what makes online businesses successful.
Sell Your Crafts
Do you enjoy making your own creative rustic home decors? Perhaps it's time to turn all that time and effort into an income-generating side hustle. With some DIY know-how and affordable craft supplies, launch your own crafting brand and join thousands of other DIYers who are making money from doing something they love.
The range of possible products you can sell online is diverse. If you want to get fast returns from your investment, sell products that are not just pretty but also have a practical use. These may include organic handmade soap, handwoven baby products, and custom design shirts.
Another way is to find a need and fill it. Find a niche market and creates crafts that innovate around these products.
Another great niche market to tap into is weddings. If you are creative and good in design, it will be a great prospect to launch your own custom wedding invitation cards. In this case, it will be an advantage on your part to get affiliated with paper suppliers and wedding organizers who can also market your products on the side.
Freelancing
In June, the Bureau of Labor Statistics released another figure that showed 16.5 million Americans rely on freelance work and on-demand apps to make ends meet.
Freelancing is gaining popularity simply because it offers convenient ways to earn a bit of extra cash, oftentimes without requiring the contractor to leave the comforts of home. This kind of flexibility is appetizing to many who dislike the idea of working a traditional nine-to-five work routine. It's also common among students and workers who are transitioning between jobs.
Freelancing sites like Upwork, Toptal, and Elance offer plenty of work opportunities for writers, editors, web developers, and even teachers in a remote work setting. Marketing and virtual assistance jobs are common as well.
Conduct Classes
Whether online or in person. If you are passionate about teaching or want to share a skill you have that you think people will find useful, conducting skills classes would be a great way not only to earn extra cash but also to meet new people and have fun. You'll be surprised how willing people are to learn just about anything, from the simplest crafting classes to learning new languages.
Before you advertise your class, it's important to follow these steps first:
Provide your students with an outline of what they're going to expect to learn from your sessions.
Determine a schedule that works for you.
Set up fair pricing.
Answering Surveys
A quick and easy way to earn a few dollars on the side is by participating in online surveys. These surveys are paid for by companies who want to know your opinion on a subject or a product. Answering surveys can take 5 to 10 minutes each to complete and depending on how much of your spare time you allocate to the task, you can earn anywhere from $100 to $250 a month.
Just a word of warning: beware of scams. You can always find a list of legit online survey sites you can start to explore.
Final Word
These are just some of the many things you can do to make money on the side. Before you settle on a path, make sure you have your personal objectives ironed out. Then build personal discipline and consistency, and you're sure to be on your way to a lucrative journey.