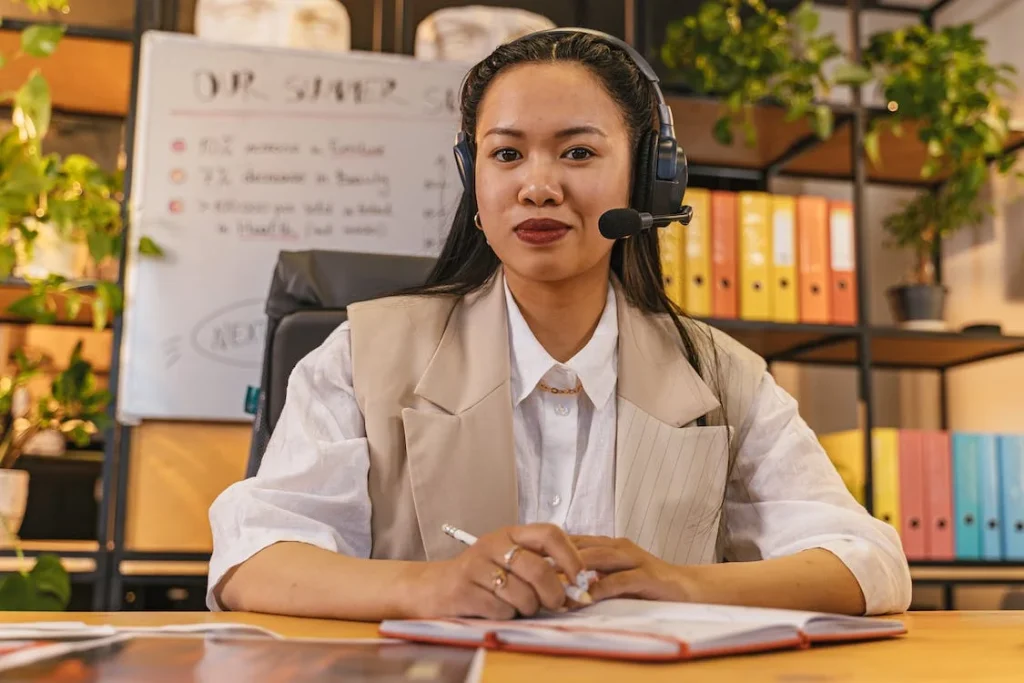 In terms of professionalism, the one thing we focus the most on is how people present themselves. If they look like they know what they're doing, you're likely to treat them as such! But even with this monumental idea in mind, a lot of new business owners can forget to dress in a way that reflects what they want to do with their careers. 
A big part of our own perception is the way we look, and how that makes us feel, and a professional outfit should never be understated as a result. When it comes to the working world, you should always dress in a way that sells who you are as soon as someone looks at you. 
But if you're not quite sure how to manage that, we'll help you with a few choice tips below. Here's how to dress for success and ensure people see you as the thriving business you want to be.
Dress in Your Own Sense of Professionalism 
Everyone has their own sense of professionalism, despite there being a few general rules. And because of that, you should stick to your own and build your work wardrobe around it. You need to be comfortable in those power suits you own, as you do your best work when you feel good. 
A lot of the work is just looking the part, as we mentioned earlier, and that won't happen if you can't get comfortable and are constantly fidgeting. So take some time to shop around and find the kind of business dress sense you really like. If it looks good to you, it's going to look good to others, thanks to just how well you'll wear it. Combine that with the rest of the tips on this list and you'll be good to go! 
Never Leave with a Wrinkle in Sight
Wrinkles in clothing never look good. Make sure any and all of your professional outfits are ironed and pressed within an inch of their life! You want to look put together as a business owner, and turning up to a meeting in a shirt that looks like it's straight out of the wash doesn't give that impression at all. 
It might sound unimportant, but you should always make time for outfit upkeep. Anything you wear to work needs to have that professional sheen to it, so invest in a good iron and make sure you've got your laundry schedule right! However, it'd also be best to buy as many basic smart-casual pieces as possible here, to ensure you've always got something to wear without having to rush to get it ironed. 
Always Have a Good Bag on Your Arm
A good bag is both stylish and functional. Not only can you carry your day's work in them, but they add some dimension to your outfit, and make you look ready to go no matter where you are. And as a professional, having a score of good bags will help you layer your look to be much more career competent. 
Nothing too big or small here. You want something in the middle range that's easy to carry while still having plenty of pockets, as well as a deep bottom for things like laptops and tablets. You'll also want to shop mainly in colors like black and brown – these are more neutral than the rest of the palette and can be matched with any kind of suit you're wearing. 
Pops of Color is Good, But Don't Go Too Bold
A bit of color here and there will work very well. However, you don't want to overwhelm anyone you're talking to with an outfit made to be bold, loud, and bright. A yellow tie, for example, looks great when combined with a navy blue or dark grey suit. Similarly, a dress that's half and half, with one side white and the other a light beige or even dusky pink, will look excellent in a business room. 
If you don't like colorful business clothing like this, you can add pops of color to your accessories. A pair of sunglasses that are burnt umber or bronze can look good when out and about. Or a necklace with a light blue drop gem will also pair well with anything else you've got on. 
Buy Style Tools for the Car
As a business owner, you're not just going to be in the office all day. And that means you should buy some styling tools that can be used in vehicles as well. Plug them into via the USB slot on your dashboard and you can make use of items like a hair dryer, straighteners, curlers, and even a clothing iron. 
All portable and easy to stash away, these will come in very handy if you get rained on and need to redo your hair before heading back into the office! They'll only take a few seconds to warm up and won't take long to cool down either – essentially you can just plug and play without any worry. 
Encourage Similar Style in Your Employees
Finally, on this list, try to set an example. Dress to impress and show your employees the way. After all, they're also representatives of the business, so if you've got any, make sure they're dressed to the nines at work too. A little bit of care in the wardrobe department will go a long way. 
Of course, it's totally up to them what they actually wear to work, but you can use a dress code to help steer them in the professional direction you want. Overall you can let people wear what they want, as long as it's inside a set of general rules that'll help to institute a workplace uniform. 
If you want to dress for success, you've got to put your own sense of professionalism into perspective. Dress the way you feel is appropriate, add a bit of color here and there, and make sure you don't have to deal with wrinkles!