If you have any kind of online business, I'm sure that you are aware that advertising and marketing are not what they used to be.
Today, you need to be more clever and more involved to promote your business.
This is clear from this infographic by Ladders, a site that helps people find jobs.
I have taken few week off blogging to concentrate on other areas of my business, but I'll be back very soon.
Keep in touch!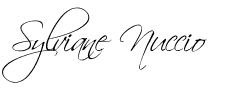 I write in such a way that your potential customers will fall in love with your business.
Would you like some advice about blogging for better business? Get it here!