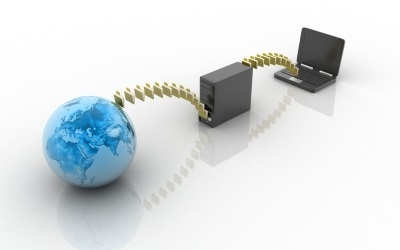 As I was getting ready to publish my post last Monday, I was shocked to realize that something was wrong with my blog as soon as I click on the publish button.  What was wrong is that it was offline.
As soon as I became aware of this, I called my hosting company and they told me that I was way above my limit of CPU usage. Instead of being within the 25% range I was at 75%.  Frankly, I had no idea what the representative was talking about, and I asked him to, please, explain it to me in English.
He explained it to me in a way I could better understand, while it was still not making much sense to me, though.  Why did this happen in the first place?
He told me to install some kind of Cache plugin that would most probably fix the problem.  Well, the only problem is that I had attempted to install a Cache plugin in the past and it totally messed up my blog, so I had to disable it.
What is CPU Usage?
Now, what in the world is CPU usage? I have to admit that I didn't have a clue, but since I like to learn, I did some research to try to understand this.
CPU means "Central Processing Unit" which is the usage processing time of your site, or the amount of time for which a central process unit uses to process data.
When your site is hosted on a shared server, such as most blogs out there, your hosting company monitors such usage and gives you a share of that CPU.  If you go slightly above the 25% allowed you'll never hear about it, however, if like me you happen to go way above it (up to 85% at one point) they will suspend your site until you fix the problem.
This is what happened to me.
The Reasons you Might be Using too Much CPU
When I googled the question "where does over usage of CPU come from?" most of the results I've got were saying that you might have too much traffic for your hosting level.  Well, I knew right off the bat that it couldn't be the case with me.  I knew my traffic is not that huge for my hosting level.
It was more a case of some file doing some kind of tricks, as the rep I spoke to suggested.  Either way, the result was the same.  My blogs were suspended.  And when I asked them why all of them were suspended when the problem was coming from one only, they said that it was part of their policy – it became an account issue – not just a site issue.  Great, nice to know.
At that point, I knew I needed help fast. Even with the best web hosting, you need to know what's going on with your site.
Mayura to the Rescue!
Since I wasn't about to try to mess with a Cache plugin again on my own, I reached out for Mayura's help from Mayura4ever.  I knew that technical issues are what he deals with on a regular basis and he had often pointed out to me (through Facebook) some issues he had noticed here and there on my blogs.
If you don't know about Mayura, yet, Lisa Buben from InspireToThrive, has written a post about him.
When I asked Mayura to help me with my CPU issue he readily accepted and that alone was a relief to me.
I gave him my blogs' login, and he went to work right away.  I'm someone who will rather pay someone in a heartbeat to deal with technical issues that are way above my head, rather than try to do it myself.  So, I told Mayura, please, deal with this and I'll pay you.  Now, that was easy!
It turned out that my blogs were a bit of a mess and in need of a serious cleaning and fixing.  Beside that Mayura installed some pretty much-needed plugins that should have been there in the first place.
This is what he did…
He fixed the settings of WP File Monitor Plus plugin since something was not working right since the day I uploaded that plugin.
He configured Google Analytic correctly since it wasn't done properly on all the blogs.  He found out that some coding were not even put in the proper place.
He installed Wordfence Security plugin to secure my blogs better.
He installed WordPress Data Guard to prevent my content from being copied.
He installed WordPress SEO to make my blog perform better with search engines.
And he installed WP Super Cache on the blogs that allowed it without messing with the formatting
He worked over 8 hours on my blog. Imagine if I had to do that myself?
Problem Still Persisted…
Now, this was already Thursday morning and after a brief time on Wednesday when my blogs were finally back on, they were down again.  I spent an hour on the phone with my hosting service while I was communicating with Mayura on Facebook.
On top of this CPU issue, there were also the fact that I needed to update my nameservers because my hosting company was doing some type of upgrading.  And they finally admitted that they had some issues going on with their own servers that day.
However, it seems that my calling them sped things up, and by the end of the call my blogs were back online.  For good this time.
All of this Happened for the Best
You know how it is sometimes; you want to try to save a few bucks and handle things yourself. However, when you're like me without either the time to fully learn those things, you are bound to make some mistakes.  Thus the reason why Mayura found quite a mess that needed to be fixed.
I am a https://www.sylvianenuccio.com/hire-me/content strategist and a coach, I'm not technically inclined, to say the least. I know only the basics to manage my day to day things, but not enough to make things most efficient and safe for my blogs.
However, this has all been taken care of now, thanks to my good friend Mayura.  Without that incident, I probably still would have been going on with the mess and lack of security that I had.  Thus, what happened turned out to be a very good thing.  A blessing in disguise, you could say.
So, what about you? Have you made sure everything is all set up properly on your blog?  This is so important guys!
Make sure your blog is safe and efficient by using the right plugins and settings. Errors such as the ones that I had can compromise your blog in many ways. Sometimes it's well worth it to spend a few extra bucks to be safe and have peace of mind.
Over to you now, how is your blog setting?