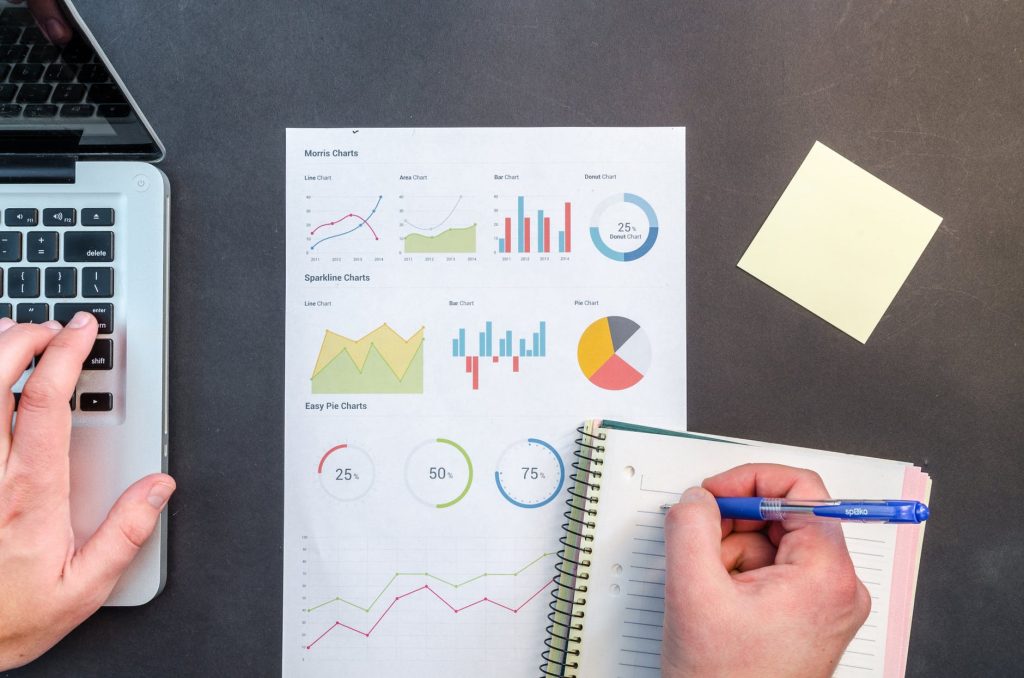 When a building surveyors' report is submitted, it's important to understand what the findings mean to know what issues or conditions the surveyor discovered. Usually, there's a summary at the start of the report providing the surveyor's opinion before taking a more in-depth look at each point.
Don't let the level of detail in the report become overwhelming. These are often long, and there's a lot of information. However, the purpose of this is to ensure that a property owner or potential buyer is as informed about the situation as possible. If there are issues or problems found, some may be considered "common" to the property in the area, and therefore, nothing to worry about. There are others that may be considered specific to the property in question.
Upon receiving the report, take the time to go through the information without distractions. Be sure to note any questions about the report or information provided. Speak to the surveyor about the questions. For example, you can get help from cochraneng with understanding the report, but many surveyors will offer a free phone call for clients to discuss the report and their findings.
Common Condition Ratings
The provided condition reports and homebuyer reports will follow a specific template that provides condition ratings. Building Surveys will either follow a very similar RICS template or it will be shown on the unique template used by the surveyor. In either situation, the surveyor will indicate the condition of what they have inspected in a specific manner.
For an RICS template, there are several ratings used, which follow a basic traffic light pattern.
Condition Rating 1
If the rating on the building surveyors report falls under this heading, it means there are no repairs that are needed. For example, it may read, "roof coverings -; well-maintained and no issues apparent. No immediate or short-term work is necessary for this part of the property."
Condition Rating 2
With this rating, it means there are some repairs or replacements needed, but the surveyor doesn't think these are urgent or serious. This may be the finding listed when maintenance is needed. An example of this would be the external joinery (i.e., facias and soffits); the paintwork appears to be deteriorating and isn't well-maintained.
Usually, the issue won't be causing problems with the property right now, but it will be necessary to repairing the joinery in the near future to prevent rotting wood, which may result in a replacement being necessary. It may also mean there are other problems developing on the property, including water ingress. These are usually issues that should be planned for in the property owner or buyer's budget.
Condition Rating 3
With this rating, it means a serious defect has been found that will require immediate repairs, replacement, or additional evaluation and investigation. There are several examples of this. It may mean, for example, a split or cracked supporting beam in the structure of the roof.
Another example would be no valid safety testing certificate is available for the electricity supply that is on the property in question. Even if there are no visible or apparent problems, the surveyor is likely to give this rating of three because, without the valid safety test, there is no guarantee that it is completely safe.
The surveyor is not able to conduct a test on their own either because they aren't a qualified electrician. The surveyor hired can be thought of as a property owner or buyer's GP -; they can find problems and diagnose them, but most will require inspection and service from the professionals.
Understanding Survey Limitations
The surveyor may note in their report that there were limitations. They only can look at the visible problems. These individuals use their experience and knowledge, which helps them piece together audible, visual, and an array of other clues to determine possible, hidden issues that are present.
Unless agreed on ahead of time between the surveyor and client, the surveyor will not drill into any walls nor will they lift the floor coverings. These individuals are also unable/unwilling to move any heavy or large pieces of furniture.
For example, if there is a large cupboard, full of items, that is limiting the ability the surveyor has to completely inspect the floors, ceilings, or walls, they will let their client know that it was not possible for them to fully inspect this part of the property. As a result, the property owner or buyer must have this checked separately.
Another common example of a limitation is the ability a surveyor must inspect the external roof layer/covering. These inspections are typically done from the ground level using a ladder (limited height) and binoculars when considered safe. By using external observations along with what is found inside will allow individuals to build a stronger picture of the actual condition of the roof. However, there may be some areas that are not seen, which means the inspection -; in some way -; is limited.
There are some surveyors who have begun using drones in their inspections. Other options include telescopic poles, which allow them to inspect high or difficult to reach areas. With more specialized equipment, though, a client should expect they will have to pay more for the service being provided.
Additional Checks
If an individual receives a building surveyors report with the condition rating 3, they should decide if they need to have more checks conducted. Surveyors can provide information regarding where they are needed. For example, if the surveyor suspects the floor joists are beginning to rot in a damp wall due to a spring present on the floor, they may recommend a timber inspection. This is necessary because the surveyor is unable to conduct a thorough inspection. Investing in these recommended services is the best way to fully know what is going on with the building and property and get a full look of steps that need to be taken and repairs that need to be made.
Working with professional building surveyors report helps ensure the desired results for the report are achieved. Remember, if questions about the information in the report are present, an individual can speak with the surveyor who conducted the inspection.