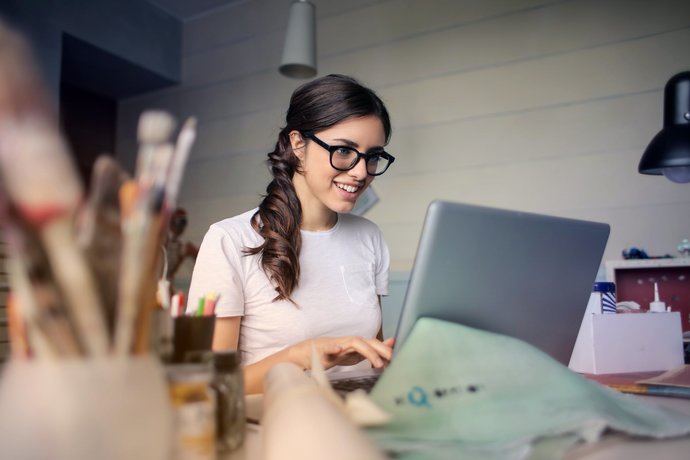 Amazon.com is a name you may already be quite familiar with. It is one of the largest online retailers in the UK, USA, and many parts of Europe. Amazon is a household name in the U.S and it's hard for someone not to recognize it. But if you landed here, you're may be looking to start an Amazon FBA Business.
Did you know many of the products listed on the retail store are actually listed by third-party sellers? Amazon has an attractive program known as Fulfillment By Amazon which makes it easier for anyone to list and sell their products through the retailer.
Fulfillment By Amazon or Amazon FBA is a program in which Amazon looks after your stock in one of their warehouses. When a customer places an order on your Amazon store, it is directly shipped by the retailer on your behalf. Your only task is to get your product to that warehouse by using an Amazon FBA freight forwarder.
In the fulfillment program, Amazon also deals with customer support, so you are only left with focusing on the marketing aspects of your retail store on the site.
Buying directly through Amazon, or through a third-party seller is utterly the same for a customer. The customer gets to pick the same delivery options, and have the same guarantee and return policy offered to other customers of Amazon.
In this post, we're going to help you start an Amazon business from scratch. You'll be taught to find a product, get it to Amazon through an Amazon FBA freight forwarder, and market it to potential customers.
Starting Your Amazon FBA Business – The Basics
The first thing you're going to need to start a business on Amazon is a solid product. And the best way to find a solid product to sell in the U.S is to look for it on global wholesale platforms like Alibaba and Aliexpress.
The Chinese wholesale giant has millions and millions of products listed directly by manufacturers. Since you'll be buying your products in bulk, Alibaba is the best place to find a manufacturer to strike a deal.
Many manufacturers on Alibaba are willing to get in touch with you. You can also get your products custom branded and packaged by the manufacturer to sell in the United States with a new name and identity.
Researching Products On Amazon.com
Before you strike a deal with a Chinese manufacturer to send you products in the U.S, you need to have a good idea about what you are planning to sell in the U.S. Amazon has a deep search tool which allows you to compare products with each other, giving you valuable data on how certain products are trending on the retail store.
This is where you'll have to spend most of your time figuring out what to sell. Once you land on a product that gives you the maximum profit margin, it is time to strike a deal with a manufacturer in China to get that product made from scratch, and rebranded for selling in the U.S.
Getting Your Stock From China Via An Amazon FBA Freight Forwarder
Getting your products to the U.S will be a challenging task. There are many legal issues such as customs, taxes, duties and other things involved in moving goods in the masses from one country to another.
This is where you'll need a good Amazon FBA Freight Forwarder. A freight forwarder is essentially a vehicle between the manufacturer and Amazon warehouse. These professional people are well aware of the legal issues of moving goods from one country to another.
With a good freight forwarder, you can have the product manufacturer ship the products to the forwarder company and let them do the rest.
Promoting Your Amazon Products
After successfully getting your products to a fulfillment center of Amazon, all you are left to do is to market your products. Make good use of mediums like blogs and social media to spread the word of your products.
To boost your sales further try and understand how Amazon's ranking system works. With a good understanding, you could easily have your product ranked on the first page of the online retailer, which is essentially a massive boost to your business. So happy Amazon FBA business.