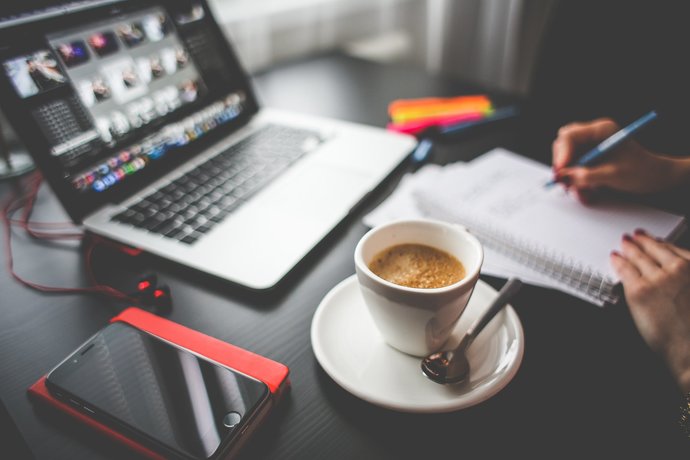 You've opened a mom-and-pop shop on Main Street. There's plenty of foot traffic in the area, which is nice. But you aren't seeing the sales you expected. Of course, there are various things that you change in your store to encourage more sales. Setting up appealing window displays. Accepting more payments with a card swiper. Ensuring your floor staff is fully trained.
But you should also consider having some sort of complementary E-Commerce presence too! You keep hearing about the end of brick-and-mortar retail, but you are skeptical. And, why wouldn't you be? You've invested a lot of time, money, and effort into building your retail location.
Do you really have to shut it down to start an e-commerce site instead?
No, you don't.
E-commerce and physical retail can work in tandem to provide the best customer experience possible. Let's examine why brick-and-mortars still need an e-commerce presence, and how you can build your hybrid retail brand.
E-commerce Allows You to Recapture Window Shoppers Online
Let's say a customer comes into your shop mid-afternoon on a Saturday. She doesn't seem to be in any kind of rush. In fact, she is going through your products one by one, checking price tags and comparing quality. Your sales rep asks if they can help her find anything. The shopper offers a polite "no thank you" and continues perusing your merchandise. After 10 minutes, she leaves the store without making a purchase. What gives?
We are all familiar with the concept of window shoppers. Sometimes these folks are just looking to kill time between appointments. They don't really intend to buy anything, but the above example doesn't sound like that. It's more likely the hypothetical shopper is looking for something specific but doesn't want to pay the in-store price. She may believe she can find the same items online cheaper.
Establishing an online presence for your brick-and-mortar is a great way to recapture this consumer after she has left your store. For instance, you might sell decorative snow globes. The shopper comes to your store in person to assess the weight and quality but goes home to complete the purchase.
If your brand isn't online, she will likely buy a similar product from one of your competitors. But if you offer it online too, you are more likely to convert this window shopper into a buyer. Thus, saving the sale.
Capture Window Shoppers Before They Visit Your Store
Of course, this process is a two-way street. Digital window shoppers might look at a dozen sites to compare merchandise, only to go offline to complete their purchase.
This saves the consumer time they'd otherwise spend driving between different stores. If your retail store doesn't have an online presence, you will be left out consideration. This is especially true for big-ticket items – such as electronics or furniture, which have longer sales cycles. Ditto clothing, which needs to be tried on.
Cross-Promotion Opportunities
Now that you understand how e-commerce can synergize physical retail and vice versa, you can optimize your cross-promotional opportunities. For instance, you can share exclusive coupon codes online to be used in store: "Show this coupon code at our Main Street location for deep discounts during the Labor Day weekend."
Obviously, this technique can work the other way as well: "Thank you for shopping at our Main Street location! Use the following coupon code to get free shipping on your next online order." Cross-promotion is a powerful tool for increasing your sales and brand impressions, without cannibalizing your own business.
Entice Different Shoppers
Some consumers will never set foot in your brick-and-mortar shop. This could be for a number of reasons. Maybe they don't live near you. Maybe they hate trying to find parking downtown. Maybe they simply prefer to shop online. Whatever the reason, you are missing out on those customers, unless you have an e-commerce website.
With an online presence, you can sell products around the country or even around the world. This is virtually impossible if you're locked into a single physical location.
You also have a greater chance of capturing different types of shoppers. For example, younger consumers prefer to shop online, since they have grown up in the world of Amazon and eBay. Similarly, older consumers prefer to shop online because of the convenience of at-home shipping.
Sure, there will always be shoppers who prefer to visit your store in person. But that audience seems to be shrinking in today's world. So, make the best of your situation and embrace both real-world and online sales.
Setting Up an Online Store Is Easier Than You Think
In years past, it was tough to create an e-commerce site because you had to create it yourself from scratch or hire someone to do it for you.
The former was extremely time consuming and required learning to code and troubleshoot problems. The latter was just as time-consuming, as you went back and forth with a developer. It was also much more expensive since you were paying for their expertise.
Things are very different today.
Leveraging enterprise e-commerce solutions to develop the site, you can build an e-store with all the features and functionalities you need in a matter of minutes.
These offerings include payment processing, site design, security features, user experience and so much more. Think of them as plug-and-play software for e-commerce. All you need to do is choose a theme, post your products and reap the rewards.
Contributor's post SylvianeNuccio.com