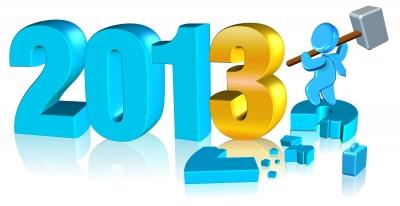 This is the last post of the year on this blog and it's going to be a bit of a different post.
As some of you know this is not my only blog (I have two other blogs), and I like to call this one my fun blog.  However, in this coming new year I really would like it to be more than just a fun blog, but I'm still searching for what I REALLY want to do with this baby.

As its name indicates it, I blog about travel, France and food over here. I love to talk about French places that I know well, French culture, French language, and give away some of my own/mother's recipes, but I would like to know what else YOU would want to see on here.  What else would you like to read about that would be related to France, Europe, traveling, food, and other related topics.
I would like to use this post as a poll for you to give me all the feedbacks you may be thinking about!
For starters I am going to tell you what I would like to do for this blog for the year 2013, and then I would like you to tell me what you think about those ideas.  I'd love for you to add anything you may think of as long as it relates to the theme of this blog.
So, this is what I have in mind…
A New Header
First of all, I am a bit tired of this old non-personal header.  I've just created a prototype- idea-image for my new header.  I'm going to have my trusted and talented buddy Steve to make me a more personal and out of this world new header.
As a preview, let me tell you that it's going to have some of my personal pictures of France and Food, but that's all I will tell you for now.
A  Kindle Recipe Book?
I realized that my recipes are as good as anyone else's out there, and I was thinking about creating an Amazon Kindle recipe book that I would give away for just a couple of dollars.  It seems that people have lots of success with those.
I would put a link to that book right here on the margin of this blog.
In the book I would include many recipes that are not on this blog as a bonus for those who would like to spend $2.99 for a cook book. What do you think? Would that be a good idea?
Another thing that I would do is give you guys (the readers of this blog) the book for free in exchange for a review on Amazon.
Now this being said…
OK, that all sound good, but now that I've said all that, I live in one of those stupid states that decided to tax Amazon's for their affiliates (associates as Amazon calls them).  So, what's the next thing Amazon did? Well, they got rid of all the associates that live in such states.  Dear old North Carolina was one of them, and I lost the privilege to sell Amazon products.
But does this apply to kindle books owners? I'm not sure.
I tried to look for information to find out if writing a Kindle book for Amazon would affect me the same way as being an affiliate/associate for their products, but I couldn't find an answer.  If you have the answer, please, let me know now!
Other Options in Case Kindle doesn't Work
If Kindle doesn't work out in my case, I'm thinking about Lulu publishing, but that's a bit more complicated (kind of), and a bit more costly as well, so it would have to be worth it for me to go that route.
Finding New Ways to Monetize this Blog
Well, when I look at this blog and still spend my time and money with it (such as purchasing a new header and using a paid theme such as Thesis), I think that it's time for the blog to bring me some money back.
While I have a few affiliate banners, they are about the only things that I have to monetize this blog, which is really just about as good as nothing.
If a recipe book works out that would help, but there exist other ways out there that I am still looking into.  One of them is Kontera which is a system that provides contextualized links that are double underlining certain keywords that lead to an ad if the reader chooses to click on it.
Before they click, just by hovering over the word they can already tell what this ad is about, so no surprise there.  Another good thing about Kontera is that it works well with mobile device as well.  I've read about bloggers using this saying that they liked it and they didn't get any negative feedbacks by their readers.  If you have any thoughts on that, please, let me know.
So, guys, if you have any ideas that you wouldn't mind sharing with me, please, send them my way!
In any case, you might see a few changes here in the near future to help me bring some income with this blog.  This will make up for the time, effort and presentation that I am putting into this blog.
Thank you for being here and helping me with your thoughts and inputs.