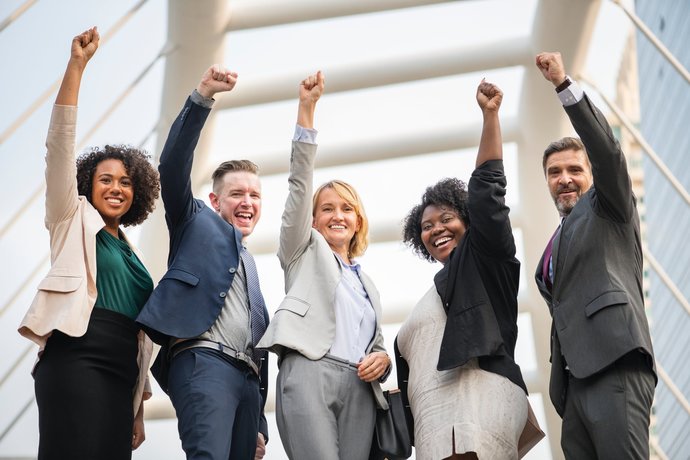 Living your best life should always be the goal, but many people are living short of what they would deem a happy or ideal life.
To succeed and have your best year yet, you need to put in the work to make it happen. With some tips for success, you can live your best life and then some. Most advice is "take it day by day" but here we want to set you up for "year by year" while making sure the rest of 2019 is 11 months to remember forever!
Tackle Your Struggles
If you've found that you indulge too much and want to make positive changes, now's the time to start.
So many programs exist to help you get your life on track. There are countless outpatient drug treatment programs available along with other options that assist with coping techniques for your personal struggles. Whether you abuse alcohol, are addicted to drugs, suffer from panic attacks or emotional trauma, outpatient programs like these can help you find ways to deal that don't involve poor habits and choices that interfere with the happy life you want to be living.
Take Responsibility for Your Actions
Too many people blame others for their downfalls. We tend to want to say that our coworkers, family, friends, and the world around us are our problem. If only they didn't do this, we wouldn't have had to do that or feel a certain way.
This way of thinking needs to stop. Taking responsibility changes your actions. It helps you feel more confident in the decisions you're making because you know they're yours alone without outside influences. It also helps to limit excuses and make you see that you're accountable for the choices you make.
Go Somewhere New
Every year most of us plan some sort of travel or adventure goal for the upcoming months.
Some people are going to leave the country for the first time, some will take a trip around the world. Picking a destination is part of it but following through is far more important.
Whether it is a road trip or a train ride across the country make sure you follow through and experience new places, people, and things this year.
Let Go of Anger
Being angry can really take a toll on your well-being. It starts to seep into your life in ways you wouldn't imagine.
You might find yourself taking that anger out on others around you and never feeling happy with anything in life. Letting go of anger and focusing on the positive instead is one of the best methods for improving your outlook on life.
If you have problems with anger you might want to take some anger management course and get a coach to help you with that issue.
Focus on Your Health

A healthy body can go a long way toward creating a healthy mind. The better you eat and the more you exercise the more likely you are to feel better overall. It's important to focus on your health first. Starting a workout routine or even just fitting fitness into your life where you can, such as dancing around the house while cleaning, is a great start.
Avoid processed foods that tend to make the body feel sluggish and slow and add some fruits and vegetables to the diet instead. Drinking water is also beneficial as it helps eliminate toxins and might help you avoid other unhealthy drinks you might drink instead. Start living well and you'll notice an overall adjustment in your attitude as well.
Take Note of Your Past Failures
Look back at previous years and see if there are areas you could have done better and that you could improve on.
Taking note of past failures can help you determine a better plan to avoid those mistakes of the past. It helps you see where you went wrong and the ways you can make it right. Reflecting on these things in a journal can ensure you can look back at what you've noticed throughout the year and strived to change for the better.
This year could be your best year yet as long as you're willing to make the effort to change. Stop falling into the same patterns and habits and make changes today that will steer you toward a better future. A happy and healthy year is possible if you choose to make it so.