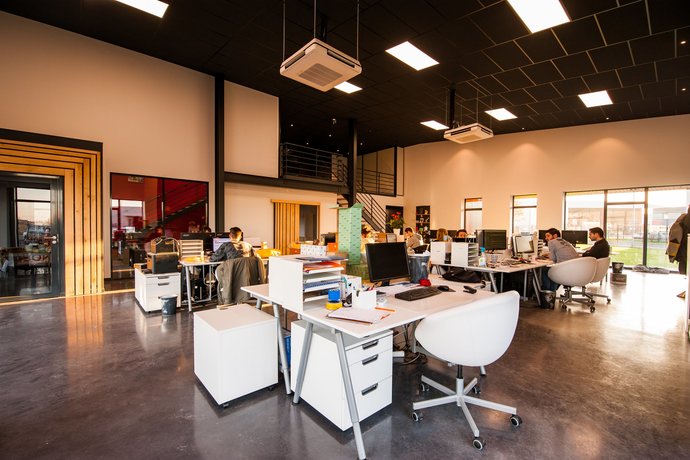 One of the most exciting times for a new business is when the time has come that you can afford your first office.
Understandably, this is a massive step in the right direction, but it needs to be thought through carefully beforehand.
Your first office requires taking the right steps and making sure that your current success is not going to be negatively affected. Workflow interruptions, cost assessments, and location are all vital areas to address before you sign rental contracts or purchase agreements.
If you're currently thinking about transitioning to your first office, congratulations on this next step of your career! However, what are the things you need to consider most, and how can you ensure you get the best deal with whatever office you opt for?
Below are three top tips that you should consider before you start packing up your current base of operations. By doing so, you will make the transition smooth and stress-free, ensuring the next stage of your business starts on the right foot.
Cost Concerns
Never underestimate how much it's going to cost to establish your office base. Having a base of operations is going to have a significant impact on your budget, and it's going to be an ongoing cost.
Before you begin even searching for a suitable place to base your business, you need to understand every expense you will be paying fully. You can lower these costs by considering the following options:
Non-central location: Although you may find it harder to operate in a more rural location, the high cost of city center office rental can be mitigated by being less city-based. The further you get away from the amenities and best addresses, the lower your office rental is going to be. With this option, however, consider the commute time. While the money you save by choosing an out-of-town location can be significant, if it takes you too long to get to the office daily, you won't be happy, and the process of moving offices will happen all-too-soon.
Shared Offices: One of the best ways to reduce your office costs without losing the benefits ofa city center address is to opt for a shared and managed office. A New York or London coworking space will give you more control over yourcosts without the loss of the kudos that comes with a city center base ofoperations.
Covering the Essentials
It's very easy to get carried away with office furniture, decoration, and branding decoration. Keep control over your budget, but make sure that you consider the essentials like having the right number of desks, computers, and printers. Even equipment like microwaves for the staff kitchen will need thinking about. Be smart when it comes to determining exactly what you need.
If you do decide to rent your own office, you're going to need to make a list of everything that you need and everything that you don't.
Floor Plan
Designing the layout of your new office is going to affect your brand and your productivity. There are a variety of elements to consider, but modern office design trends are worth considering for their positives and negatives. Consider how the following might affect the way your employees work:
Open Plan: Although this is a good use of space, it does come with a reduction in privacy. This is a popular option in modern offices, but it's not one that suits every business.
Closed Plan: Not as collaborative as the open office, a closed planoffice also means that you won't have as much space to play with.
Cluster Workstations: One of the best options to consider, a modular workstation is one that clusters groups of desks together. This blending of the benefits of both open and closed office plans could be the next big trend in office spaces.
Having an office for your business is always worth considering. Always evaluate just what benefits it will bring, and make sure that your budget allows for the new setup.
Look at alternative options and strike the right balance betweencost and potential, and your business will be much more secure as it movesforward.