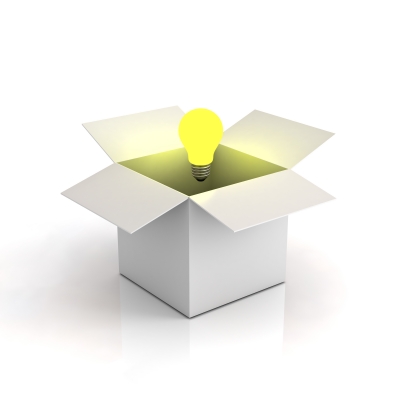 Today I thought I'd write a fun post that would make you curious enough, so firstly, you would click on the title link that leads to this article, secondly you would enjoy (I hope), and thirdly you would want to use those tips next time you write.
We all know that traffic to a blog post is not ALWAYS related to the quality of its content, but it's also due to the popularity of the blogger, how much he or she puts into the promotion of the post and other factors.
On the other hand, however, content quality is the one thing that will assure constant traffic in the long run, even if you are a popular blogger, and know how to promote your post.
So, without further ado, here are 10 ways you never knew would make you write better and get more traffic to your blog posts.
1)     Be Human and don't be Afraid of your Flaws
Don't you hate reading monotonous, lifeless, and void of any personality blog posts?
People love to read from someone that they can recognize as a real human being.  It's a law of this world that humans tend to relate to other humans and nothing is less attractive than a writer who writes with no feeling and no emotion.
Always put a little bit of who YOU are in your writing, and don't be afraid to talk about your flaws at times.  People are flawed and like to read about other people's flaws.
This is a great way to help you write better and bring more traffic to your posts.
2)     Eat Healthy and Get Some Sleep
I know this one might be a surprise for you, but if you don't eat healthy, and don't get enough sleep your brain and thinking abilities will be affected, and ultimately it will affect your writing.  Yes, that's right, especially if you need to write on a regular basis.
The way I see it, a good diet and a good night sleep help for good writing. Don't under estimate them to help you write your best and attract more traffic to your articles.
3)     Be Honest
You don't want to be mean and insult people when you write, but you should be honest and bold enough.  In other words, don't be afraid to tell the truth in your writing.
Wanting to please everybody all the time may make your writing dull and boring at times.  On the other hand, once you are known to be a writer who is honest and tells the truth about things it will help you be a better writer and increase your traffic, because people will always trust what they read from you.
4)     Don't Be Afraid to Tell What you Think
Now this one could almost be included in the "being honest" section but I think it's a topic of its own.
Not to be afraid to tell what you think means that you don't have to agree with everyone all the time.  A good writer usually writes what he or she thinks.  As a matter of fact, you shouldn't be writing if it wasn't to tell what you think.
It's OK not to agree with everyone else if it's how you feel, and it's OK to say it as you see it.  It's actually a great traffic magnet.  Ask the boldest of bloggers and they'll tell you.
5)     Read Just Before you Write
Writing ideas are  induced be reading.  Yes, that's a very easy trick.  Especially if you feel that you don't know what to write about.
Reading before you are due to write is an excellent remedy for the blank page syndrome.  This is due to the fact that the act of reading alone, even if it's totally unrelated to your topic, will help you to be in a writing mood and turn you into a writing mode.
This will also tend to improve the quality of your articles and bring more traffic to it, of course.
6)     Don't Worry about Sequence
Don't get stuck in your writing just because you feel that you have to write your article in sequence. There is no time record when you write. You could write the last paragraph first and the first paragraph last, nobody would ever know.
Write as you please, make your writing flow no matter in what order you write your paragraphs or chapters.  When you're all done you can rearrange things so the articles flows better.
The less you worry about sequence the better your writing will be, and of course the better for traffic.
7)     Make People Emotional
Emotion is a seller, guys.
This works even if your blog post is not selling a thing.  The post still needs to sell itself, doesn't it?  You want people read it, right?
People go for what makes them, laugh, cry and feel things that resonate with them.  If you make people FEEL, they will be tempted to come back to read your stuff again and again.
As for helping your writing, making people emotional will help you to really get into what you're writing like you're speaking to them one on one.
If you can manage to write as if you were speaking to that one person you have in your head and make them feel something, then you will definitely increase you traffic and become a better writer.
8)     Take Risks
I've noticed that at times blog posts that really go viral are posts where the writer has taken a risk.  What do I mean by that?  They decided to write about a topic that wasn't very popular or that may have had lots controversy, or even a bit unusual.
Whatever niche you might be in, don't be afraid to take risks when you write. It will boost your writing and attract traffic to your blog post.
9)     Think Value
People are always willing to stop by a valuable blog post or article.
If you write with value in mind you will write useful pieces that will drive more traffic, and it will help you improve your writing as well.
Value calls for good writing because it forces you to write with a purpose which is always a positive factor for writing quality.
10)  Be Funny
Maybe being funny is not your top quality, but if there is anything a bit humorist in you, if you like when people laugh at something you said, then put some of that into your writing.
When a writer uses humor here and there in his article or blog post it's very inviting for the readers as it makes them smile,  laugh, relax and want to read more.
Learning how to use humor in your writing may help you improve your writing skills and attract people who love that.  Yes, humor is a traffic bringer.
I hope you enjoyed these 10 unusual ways to write that will help you write better and bring more traffic to your blog posts.  Your turn now, let us know what you think down below!
Photo Credit: FreeDigtalPhotos.com