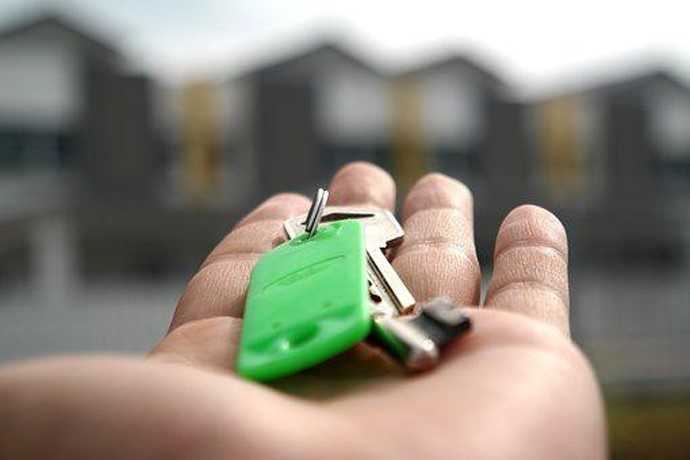 If you love talking to other people, building connections, and providing assistance to others, you are what is called a "people person.
These traits can help you start a profession in the real estate industry, along with being ambitious and goal-oriented.
A real estate agent can be an excellent career choice for you, especially if you are interested in honing your people skills.
Aside from these skills, you should be up for any challenge, including playing the long game. Traditionally, regular income is preferred. In the real estate world, it can take three months (or longer) before you get your pay.
How to Become a Real Estate Agent
A real estate agent requires skills and the drive to be successful. You also need to get the right education, an established broker, and the licenses. There really is a lot to this craft, and you have to be serious about it before you jump right into it.
More than 14,000 Americans look up real estate training every month who are mostly interested in joining over 1.2 million licensed agents in the US. It is not only about helping others find their dream home or sell their house, but real estate is a lucrative field.
Education
In order to become a real estate agent, you are required to take pre-licensing courses no matter where you live, though state requirements are different. For instance, if you live in California, three college-level courses totaling 135 hours are required. Meanwhile, in Idaho and other states, only two courses (90 hours in total) are required.
Talk to the real estate commission of your state to know about the licensing requirements. Note that some agencies may oblige you to take an extra course after you are hired.
What can you learn from pre-licensing courses?
The principles such as escrow, encumbrance, and other terms.
The crucial practices, including determining how much a property is worth.
Legal aspects involved in the business.
The courses can be taken the traditional way (in a classroom setting) or online. The cost can be anywhere from $200 to $300.
Licensing Exam
The first step to becoming licensed is to sign up for the exam. The instructions are available on the real estate commission's website for your state. Typically, exams are divided into two parts:
The first portion covers the federal laws and general principles of real estate.
The second portion is about the laws specific to the state.
Often, the two parts consist of up to 100-item multiple choice questions. There will be math questions as well, such as prorating taxes for individual properties.
The exam may cost the potential agent anywhere from $100 to $300. In Florida and other states, about 50% of the first-time examinees fail. The good news? You can retake the exam over a two-year period – as often you want.
If you still fail or the two years elapsed, you are required to take the pre-licensing course again.
After Passing the Exam
Once you have passed the test, you are a real estate agent now. The next step is to engage with clients. Perform some activities to start connecting with other people such as:
Heading to your state's real estate commission's website to activate your license: There are fees for activation, which can be around $200 to $400.
Becoming a member of local multiple listing services: It is essential that you have an MLS membership. You will use the local MLS system for listing properties that you intend to sell or to look for properties to purchase for your clients. Aside from that, MLS can help you find the tax information of a property and analyze trends in the market. You will also see pre-listings before they even hit the market.
The cost of an MLS membership varies depending on the state, but it can be anywhere from $220 to $1,136 yearly. For more details on MLS requirements and several free alternatives, check out this detailed guide.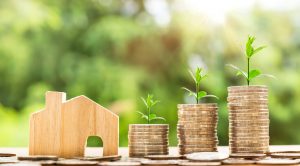 Should You Become a Realtor?
As a realtor, you are a licensed agent who is a member of the National Association of Realtors and you can use that title when introducing yourself to your clients.
There are several benefits to becoming a realtor, including:
Gaining access to real estate market data in the local and national scenes.
Receiving discounts on education or training courses.
Getting incentives from management services.
Best of all, you can use the realtor label on your marketing materials and business card, which definitely adds credibility.
Brokerage
You may be licensed but you still cannot practice real estate legally unless you work under a broker who will supervise your work.
Brokers are given license by the state and they manage and oversee transactions. They also ensure that the agents or salespeople adhere to the ethical and legal standards of the real estate business.
Eventually, you can become a broker yourself but it is significant to be a real estate agent for a few years first before you apply for a broker license.
Salary
The Bureau of Labor Statistics stated that agents earn over $45,000 up to $166,000+ a year. The possibility of making significant revenues is enticing to many people, which is why several individuals pursue this career.
However, do not expect that you can just collect your hourly salary. Under a brokerage, you will be paid only by commission. Meaning you will only get your payment after you complete a transaction. Additionally, you will not receive benefits from the firm.
The payment structure makes brokerages eager to accept new agents because there is virtually no cost to the company. In this case, find a brokerage that will not take advantage of you being a newcomer.
Becoming a real estate agent can sound exciting but remember that it is hard work. It is not always straightforward to buy and sell properties, making real estate one of the most notoriously harsh industries, especially for newcomers.
Almost 90% of new agents eventually quit in the first five years. You can avoid this situation by being well-prepared. Real estate training, along with the drive and skills, can help you succeed in this industry.
Contributor post at SylvianeNuccio.com