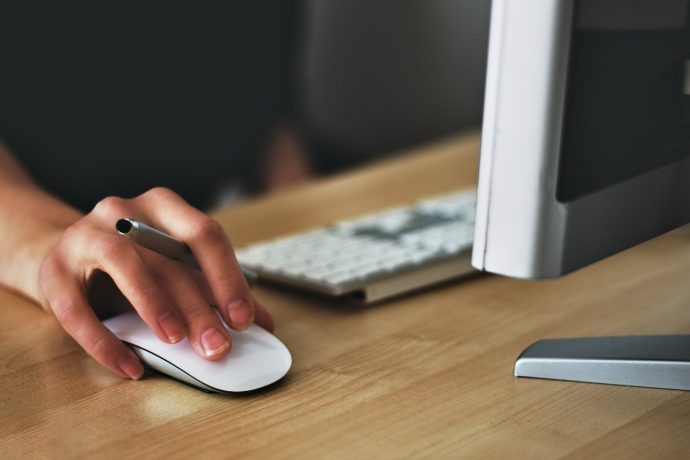 Whether you're in law or hospitality, businesses in any sector can benefit from the hundreds of different software programs out there dedicated to streamlining all your processes.
From time-tracking software to practice management programs, the digital age has taken over everything that used to be kept in bulging paper files in offices across the globe.
Keep everything online and save your business thousands of dollars in printing, storage, lost files, HR staff and much more. After trying out all the best business software programs available, we've narrowed down our favorites to these top picks. Find out how they could save you time and money at work today.
1. Practice Management Software
Interactive practice management software from Quill is geared towards legal professionals for accurate handling of accounting and case management. Save emails, record time, and store documents and reports all in one place to easily keep track of every facet of client business. It carries high-standard security technology to safeguard all your information. Save your valuable time and money today by investing in practice management software.
2. Bookkeeping Software
Programs like the popular QuickBooks comes with hundreds of templates that every business needs to have on their systems – for reports, invoicing, inventory, you name it.
It takes care of your taxes, contacts, forms and returns – no more messy and confusing paperwork, shaving hours off bookkeeping practices. It can even calculate your budgets and deal with payroll. You can purchase QuickBooks or similar programs as an installable disk or download straight to your computer.
3. Marketing Software
The Infusionsoft tool is an ingenious creation that can track up to 10,000 client contacts for you and allows you to live-record client interactions while making notes that can be saved to file; recording their specific preferences, likes and dislikes that will come in handy for further contact.
Simply pull up the file of notes every time you speak with that client, or share the file within your company, so your staff knows what to expect from each client. It also monitors the success of your website – how much traffic it's handling, how many sales you're making, and how long each visitor stays on your pages. It's the ultimate marketing tool for keeping track of your online performance and client relations.
4. Company Messaging
If your business still connects its staff by email… You're living far in the past!
Instant messaging isn't only good for your out of work social life – it's the most efficient way to get projects done across businesses.
Slack is a popular platform for company messaging, facilitating real-time conversations rather than the slow back and forth of formal email chains, which are becoming an antiquated and stuffy form of company communication. It's even available as an app, so where ever your staff is, they can stay connected when on-the-job. Chat streams can be between individuals or groups, and also benefits from an instant file sharing feature.
5. Time & Attendance Software
Clocking in and out of work is firmly in the past.
Time and attendance software is here to take over this thankless task and do it automatically.
Programs like Mavenlink and Accelo are top-rated by users and effortlessly record time spent on projects down to the minute, as well as accurately totaling all employee's working hours to ensure accurate pay.
This software is used to calculate profitability across all areas of the business and provides analysis on where budgets could be being broken. Install a time and attendance program within your business to start cutting unnecessary costs and saving money without even noticing.
6. Simple Graphic Design Programs
Applications like Canva and Canva Pro are here to help the most amateur of graphic designers create eye-catching images and engaging web designs for all your business's online needs.
It's been developed so that no previous design experience is needed – anyone can jump on and create something special that your customers will love. Its drag and drop interface is super easy to use, and the program contains templates for every purpose – newsletters, social graphics, magazine covers and more.
Conclusion
Modern software will help you and simplify your life to run your business smoothly and make you look more professional even if you're just starting out with a modest budget.
Contributor post at sylvianenuccio.com