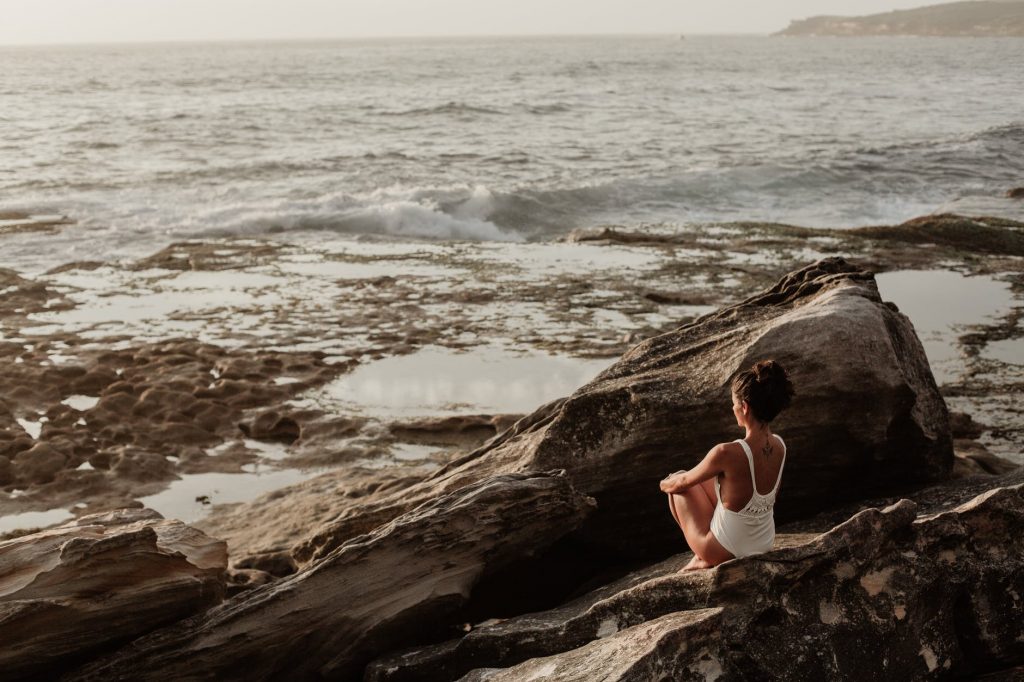 Did 2019 wipe you out? No fear, the holidays are always a busy time of year, and before you know it, it's the new year and you feel like you're still catching up. The best part of a new year, however, is hitting the reset button.
What's even better is this is also a new decade, so the opportunity for you to reset is that much greater. There's no better time to slow down, think, and practice some self-love. By nature, we want to help others, and often that means overlooking our own basic needs. Small things can pile up, however, so make this the year of taking care of yourself and setting yourself up to enjoy everything there is out there…
Work on Work-Life Balance
Sometimes it feels impossible to escape from work. Maybe you work at home, or have your work email on your phone; it can get stressful. Focusing too much on work, though, can wreak havoc on your personal life by causing undue anxiety, and even lead to complications like stress-related hair loss, breakdowns in relationships, and lack of sleep.
As we all look to succeed and be the best in whatever endeavors we choose, it's important to keep some work-life balance tips at the top of our minds for when things get too crazy. Something as simple as "unplugging" and getting away from technology for a while can help you refocus and enjoy the moment you're in.
Aside from the enjoyment of relaxing and appreciating the moment you're in, this will also help you avoid burnout when returning to work and getting more done.
Explore Ways to Exercise
Take the start of this new year to get into a healthy routine. Prioritize eating healthy and hitting the gym a few times a week if possible. If you find yourself tempted to "cheat" on your healthy diet over the weekend, try carving out time mid-week to prep some healthy snacks for Saturday and Sunday.
If your schedule doesn't allow you to visit the gym, or that's just not your speed, simple exercises like stretching can go a long way. Try a gentle stretching routine, or a more structured yoga practice to start or end your day and help you recenter.
Aside from the physiological benefits of exercising, it can also help prevent issues like heart disease, among others, by boosting healthy blood flow.
Practice Self-Care
The holidays are well behind us, and we can now slow down our spending and checking off our never-ending lists. After so much time spent thinking of others, it's good to take time for yourself and relax. Whether it's taking a break at work and going to get a cup of coffee to enjoy the fresh air, or saying no to going out and instead having a night in, whichever way you decide to relax is up to you.
Self-care is like when you were young and stuck on a question in school: your teacher may have told you to skip it and come back. Taking a little break can do wonders for your mental health and help you refocus on what's actually important in your life.
Be Your Best Self
Whatever it may be that you want to do, have this be the year you do it. Part of self-care is focusing on yourself and fulfilling your wants and desires. If you've been wanting to take a big trip somewhere, do it– be it to a new country or just a quick getaway for a quiet weekend. Start planning and making time for something major that will bring you joy. Constantly pushing yourself to try new things, find new adventures and check things off your bucket list can help you start the new year with a sense of excitement and fulfillment.
Whatever you have in mind, never stop working at being your best self.
Practice Self-Compassion
Similar to self-care, self-compassion means you are your own rock and you tackle your problems head-on. Rather than getting too high on your own supply, or adversely, letting one thing affect you for days, try to find that middle ground.
When you practice self-compassion, you're understanding your own shortcomings and areas where you could improve. Try not being as judgemental about yourself and understand that the changes you're making come with time.
Keep Growing
If you want to learn a new skill, begin researching how you can learn it. Many times people are convinced that they're stuck where they are simply because of the excuse of "I'm too old" to try something new, or change careers, or just be happy. Understand that regardless of where you are, there's always time to pursue your passions and learn more about what makes you happy.
Start by shifting the way you think, and actions will follow. Some people call this the growth mindset, which, at its core, means intelligence can be developed. Those who have this mindset see challenges and embrace them as learning experiences, work through roadblocks, and understand that effort is the key to achieving their goals.
Adopting this mindset won't happen overnight, however. Try starting with small tasks, like when your alarm clock goes off early. Rather than hitting the snooze button five times, wake up and start your day with a run, or use it as a jumpstart to prep for a meeting.
Whichever ways you decide to practice self-care and put yourself first, remember that the year is long, and the decade even longer! So don't get hung up on not following your New Year's resolution to the tiniest detail, it's all about winning the small battles.
By practicing self-care and focusing on what makes you happy, you'll be setting yourself up for an awesome new year!