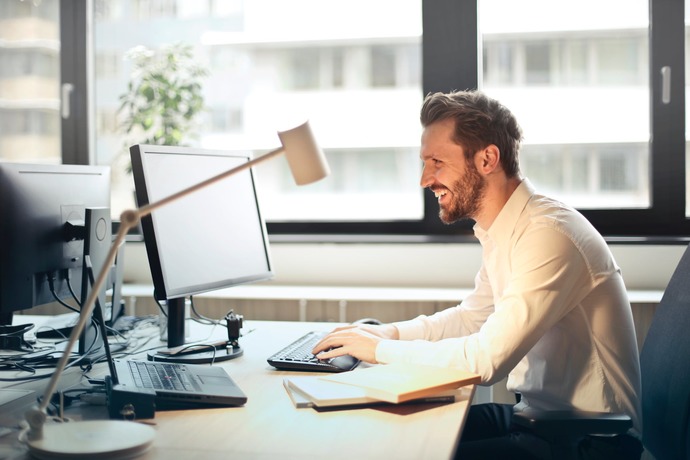 Do you play games on your computer or laptop?
Would you like to record those games? Or do you have an important Skype call coming up that you want to record for training purposes?
If so, you will need some software for desktop capture that can make the process easier for you. Wondering what you should be looking for?
Let's take a look…
All you Need to Know about Screen Recording
The term "screenshot" has been pretty popular these days especially to people who are on their phones all the time. It has a lot of purposes. It can be used as a proof of something, such as when you need to scan a QR code to make a payment in a convenience store, or when you want to use it as leverage over an agreement with a friend.
Just like that feature, there is also "desktop screen recording" or merely "screen recording". This refers to any video recording that directly captures your screen, as in anything and everything that is being done on your screen. Screen capture or screencast recording are other synonymous terms.
Most people know of about this feature, how it works and perhaps, what purpose it serves, but only a few really know all the benefits it can provide.
Let's take a look at what any good screen recording software can do for you.
It should be easy to use. It shouldn't crash or stop working even when working on large projects.
You should be able to capture Skype calls using the software.
Pick one that you can easily use for recording video streams for projects or watching them later.
You should be able to simply set the date and time of recording and the software will switch on its own and record.
Ensure that it supports a good many video outputs and audio output formats.
The Top Features in a Good Screen Recording Software
The software needs to offer all these three functions in great detail – Record your Audio, Capture your Screen, and Edit the Video.
1- A great way to record audio
Using the Record Audio option, for instance, you should be able to record the screen audio without the video. You need to be able to also use it for narration work and recording audiobooks and podcasts. When you record the audio separately, it gives you greater control over complex projects.
2- A great way to record screens at all times
Similarly, with the capture feature, you need to be able to record the video and audio of the desktop screen. It should also have the option to record your voice using a microphone while recording the video so there is no syncing needed.
Do check if you can also record screen on multiple windows, which is a huge time and energy saver. This feature can be used to create an online game review.
If you are running late for office but don't want to miss the soccer game or the latest episode of your favorite television series, you shouldn't have to worry.
Why do you need it?
Screen recording can be of use in many ways. You may not need all of these now, but at some point, you might. And you will thank the technology for it. Here are some of the ways how you can use it:
 Tutorials
Creating how-to videos and demos is proven to be an effective way to engage your audience.
 Marketing
This is very helpful not only when you're selling products but also when you want to showcase your skills. You may create an explainer video about what you offer. Visuals help you gain interest from your target market or clients.
Social Media Boost
If you're a social media influencer, this feature will help you increase your views, likes, and shares! It also adds a personal touch when you add a webcam recording on top of your screen capture.
Presentations
Screen recording can be used to explain concepts in business reviews. A visual appeal through video can be an added value to impress your clients.
Most of the computers/laptops have a built-in software for screencast recording, you just have to figure them out and learn about it. If in case you do not have it in your personal computer, you may download software or applications that can be downloaded from the internet. Some are free, and some are paid.
Recording your screen may be a little difficult at first, especially when you're not used to it. But there are a lot of video tutorials on the internet (that most likely have been screen recorded, too). Once you get the hang of it, it's going to be as easy as doing a screenshot on your mobile phones.
Contributor Posts at SylvianeNuccio.com