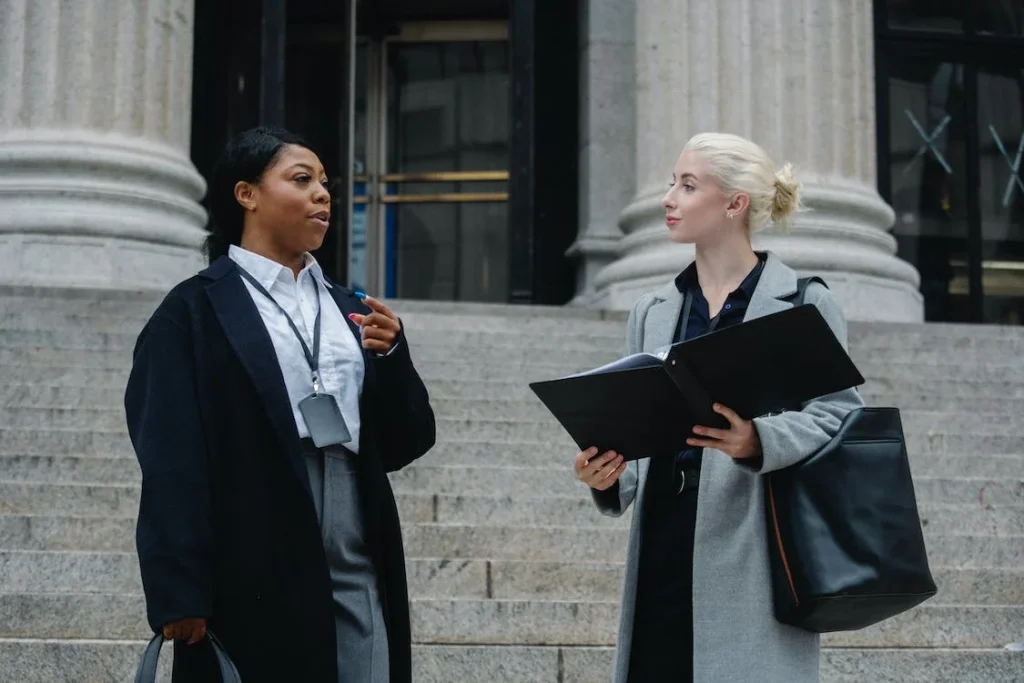 Are you facing criminal charges and decided to hire a lawyer? You are on the right track since the lawyer can help you navigate criminal justice and realize favorable results. Criminal charges are scary, and the worst part is that a conviction doesn't only impact you immediately but can affect your progress in the future. For example, after a conviction, even after serving your term and/or paying the fines, the record could make your quest to land a job difficult since it'll show up as the employer does a background check. The conviction taints your reputation, emphasizing the need to hire a lawyer when dealing with criminal defense cases regardless of how serious or petty they seem.
A lawyer will help you understand your case's category, which mainly falls under:
Indictable offenses: They are the most serious criminal charges that attract hefty penalties, including life in prison. Examples include murder and aggravated sexual assault.
Summary offenses: They are also referred to as petty crimes, less serious charges that attract fines and/or jail time, usually up to six months. However, some, like breaching probation orders, may attract higher sentences. An example of a summary offense is a public disturbance.
Hybrid offenses: The offense can be tried as summary or indictable, which the Crown Counsel determines, a process referred to as crown election. The decision mainly revolves around the crime's seriousness.
Well, now you know your criminal charges might seem minor, only to realize that you are facing an indictable offense as the crown counsel following the Criminal Code. This emphasizes the need to enlist professional legal services. So, how do you find and hire the best? Here are straightforward tips to help ensure you are on the right track.
Referrals – From Trustworthy Sources
Do you know a friend, relative, or colleague who has been charged with a criminal offense in the past? Who was their lawyer, and how do they rate their experiences? The good-old word-of-mouth is a viable starting point. The input can fast-track your search since you can make a shorter list and further vet the lawyers. Remember, you are looking for a criminal defense lawyer, not just any legal services. Your friend's go-to family lawyer isn't necessarily the best solution. Therefore, you shouldn't blindly follow the recommendation.
Online Search
Online local directories, state bar associations, and search engine results can direct your search to the best service. As you follow the online path, the trick is considering the criminal lawyer's credentials and reputation first, easing your quest to narrow down the extensive pool. Check their license and ensure it is valid. You'll find valuable information on the bar association, such as if the lawyer has pending criminal matters. If they do, and you enquire, but they are not straightforward, you should avoid them since the same honesty levels will likely apply in your criminal defense cases.
Also, check their ratings and read through the reviews to get an idea of what the lawyer delivers. You can confidently hire their services if the lawyer has good ratings and glowing reviews. Nonetheless, don't believe every review from their site. Do some more digging, especially checking the testimonials on independent review sites, helping you gain a less-biased opinion.
The Vetting
You now have a manageable list; tart calling and scheduling meetings. You want to be quick considering the case's progress, but this doesn't mean you should hire the first service that pops up. Schedule in-person or virtual meetings, ensuring the lawyer fits the bill of efficiently managing criminal defense cases. During the meetings, ensure you are equipped with enough questions in line with your case. Among the top areas to consider that can help you pick the best include:
Experience
Has the lawyer been practicing for years? Do they specialize in criminal defense? You don't want a lawyer who will use your case as a learning curve. A lawyer actively working on criminal defense doesn't just have hands-on experience. They know the ins and outs of the state's criminal proceedings. They also have a rich network with other professionals like law enforcement officers and other resources that help collect and preserve evidence.
Availability
If you can't afford a lawyer, one is appointed; do you know the main downside of using public defenders? It is the caseload. As you pick a lawyer, don't assume they are readily available to handle your case. Instead, ask and ensure that they'll prioritize the case. This means you can avoid minor issues like missing a court appointment, which could cause a huge blow to your case.
Responsiveness
Is the lawyer readily available to answer your questions? The engagement will be frustrating if the lawyer takes forever to pick up your calls or get back to you, such as responding to emails. How About their response; do they keenly listen to what you have to say or interrupt you mid-way and leave you hanging? An active lawyer who maintains high professionalism levels will make it easier t keep things rolling. Don't discount your gut feeling, too. You are better off with a lawyer you like, making it easier to discuss sensitive matters you may not be comfortable disclosing.
Charges
Is the fee structure clear? While your budget is a significant check, you need to look beyond the price tag. A transparent fee structure with no hidden charges is better than a cheaper option that'll only come back to bite you as you discover crafty clauses in the contract, skyrocketing the charges.
After vetting and picking the best, ensure you commence the engagement with a detailed contract. A contract is a no-brainer; word of mouth doesn't cut it in any professional engagement. Read between the lines before signing the dotted line, though. Ask for clarification if you don't understand a clause, especially where legal jargon is involved. The best lawyer will simplify everything, ensuring you understand what you sign.
Hiring a reliable, reputable, and experienced lawyer when navigating criminal defense cases can't be stressed enough. They can up your confidence levels, keep you calmer, and ensure you follow the right strategy, resulting in a more favorable case conclusion. With the above pointers, you can easily navigate the market and find and hire the best criminal defense lawyer.