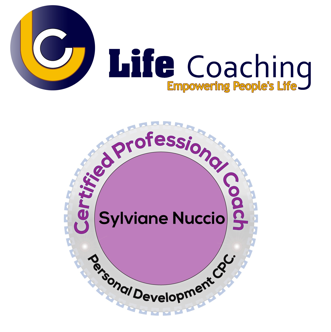 About Sylviane:
Sylviane Nuccio, CPC, LLC is a Certified Life Coach with 10 years of psychology education, and 14 years of personal development, Law of Attraction, and manifestation study, teaching, and practice.
After turning her own life around from failing businesses and toxic relationships as well as a history of hiring a collection of coaches that were of little help, she used her own story, failures, and negative experiences to make a full turnaround in her own life, and building her coaching business helping people to transform their story successfully.
Because she believes that everything has happened to her for a reason she used all her own negative experiences to turn them around which became the strongest tools to helping her clients. Using the same method she used for herself to go from a life story of toxic relationships to Mr. Perfect, and from a job she hated to owning her own coaching business for the past 5 years.
Packages:
One Single Session $120 (New)
I have to warn you that while this choice is popular it is NOT the best solution for permanent results. However, if what you are looking for is a broad overview of your limiting beliefs and some insight about what you can start doing now to become a better conscious manifester (and because it is the easiest financial option for you right now) go for it.
5-Week Package (1 weekly sessions of one hour) $550.00
This is a package of five 1-Hour Sessions spread out over a month (4 weeks). This is a full analysis of (your story) in the main areas of your life. I will help you find and eliminate the limiting beliefs that are getting in your way and guide you into the reshaping of your life one goal at the time. The following is a quick resume of what is going to happen.
I am going to help you:
Reveal your subconscious block and going to the core of what has been blocking your success (or bringing you back to square one) until now.
Letting go of your limiting beliefs, fears, past traumas, and resistance.
Build a strong foundation based on your new beliefs and awareness.
Take action backed up by your new convictions (story).
Aligning with your new-self
Learning how to take action from your vision rather than toward your vision.
Each package includes a session briefing email followup. I will also be available to answer any question through email during the duration of the 4-week session.
10-Week Package (10 Weekly sessions of one hour) $999.00
This package includes all the above plus going deeper into the following:
Going deeper into your sabotaging subconscious beliefs and reprogramming them one by one.
Taking daily specific actions that support your subconscious mind reprogramming.
Creating a brand new personal story based on your new subconscious programming.
Emergency Single Session $250.00
This is for those who wish to speak with me the same day (within 24 notice). While this service will provide valuable advice I cannot guarantee that it will eliminate your issues at the core.
Testimonials:
"I am so delighted to have met Sylviane Nuccio. She is a magnificent life coach with so many great qualities. Before meeting Sylviane I was going through a stressful and difficult time in my life. Sylviane taught me how to use some powerful techniques to manifest anything I want. Since learning about this law my life has improved tremendously. Sylviane has managed to help me change the way I think, among other things. I really appreciate everything she taught me and I would recommend her to anyone who is in need of a life coach. She is so knowledgable. Thank you so much, Sylviane, you are a fantastic coach!" Sonya Harris
life LOA coaching testimonials click here
Relationship Transformation testimonials Click here