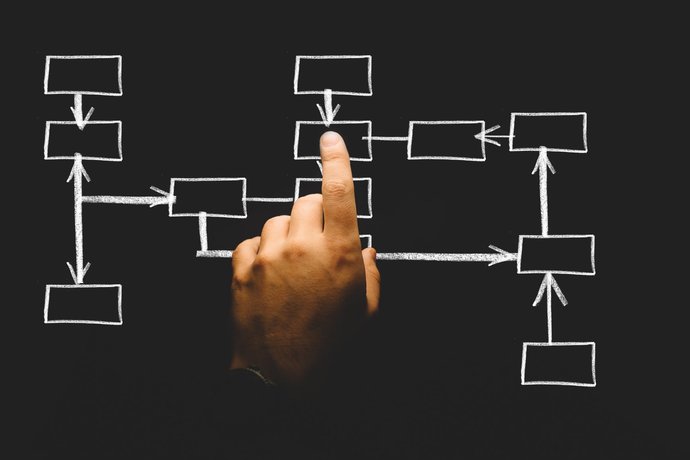 For working people, employment consumes most of their waking hours. Many of such people feel stuck in a trap of financial obligations that cause them to remain in a role that does not fulfill them.
If you are not feeling satisfied by your role, you are unlikely to ever reach your full potential in your career.
You may be good at what you do, but excellence will elude you. You need to feel passionate about your job and positive about your prospects. So, how can you advance your career?
You may have been focusing on how work makes you feel, and the impact it has on you, but you need to consider how you are perceived by others and the impact you have on them. Businesses are very careful about their branding and how customers and clients perceive them, you need to apply the same logic to yourself.
Just as businesses have a strategy in place for growth, you need one too.
Self-assessment: think about the skills and qualities that you have. Self-assessment of your hard skills, industry knowledge, and technical expertise but also your soft skills, how do you communicate with others? Do you mentor juniors? Do you manage your emotions, or do you get involved in the business's politics?
By undertaking an audit of your skills, you will identify any gaps that there are, and can address them accordingly.
Feedback: it's hard to know how you are perceived in the workplace, so ask your managers for some feedback. Ask them directly about how you can improve in your role. Don't just ask about the things that need working on, this isn't an opportunity for your esteem to be dented further; rather, ask for feedback about the things that you do well too. Their responses will help shape the steps that you need to take to become more polished to become the person you want to be.
Think about where you want to be in 5 years: the role you want and the salary! You need to have a clear idea about what success looks like to you.
Identify objectives: now you have career goals, you can work backwards from that to develop a timeline of actions to help you achieve your goals. Determine what you are prepared to do to accomplish your goal; would you be able to devote more hours to work? Would you relocate? Be realistic and consider your home commitments before you make any decisions; for example, if you want to do a Master's degree but can't commit to a full-time course, don't let this stop you from progressing. There are many courses that can be accessed online so that you can continue working at the same time, from a mechanical engineering lean manufacturing online Masters program through to psychology degrees.
Now you have clear career goals and an idea about how you can achieve them. At this point, you are in a position to get active! Career advancement does not happen if you are passive; it takes time and energy to develop the persona you need to adapt to progress.
1- Develop your Presence
You have had feedback from your managers, and you need to respond accordingly. You need to nurture your professional presence, as developing your presence is essential.
What are the qualities that people respond to in the workplace?
Self-aware
Committed
Motivated
Reliable
Honest
Positive
Empathic
By paying attention to these qualities, your professional presence will be enhanced, and you'll come across as warm but strong, and convey to others that you are confident and capable.
2- Network
Networking is one aspect that people often neglect; however, it is important that you make contacts with people within your industry. This is not only a way to learn of new job opportunities that may arise, but a way of strengthening your personal brand; you'll be able to keep ahead of business trends and industry news and make contacts with executives to further your reputation.
If there are no events running in your area, start your own. Arrange for regular meetups with other professionals and arrange for influential speakers to attend and provide industry insights. It's a great way to expand your network, but also to place yourself firmly in the center of the group, demonstrating your expertise.
You also need to network online. Building an online presence is necessary for this digital age, and it is a critical tool for building your personal brand. However, you need to ensure that you convey the message that you intend. Networking sites are key to developing your online reputation, so make sure that your online representation works in harmony with the image that you want to portray. Review your personal Facebook and Instagram accounts and ensure that security settings are set to private and any images that you post support your professional image; you don't know who knows who!
Tip: It's a good idea to keep professional contacts restricted to professional sites such as LinkedIn and Google+. Mixing business with pleasure rarely works well!Get a mentor
3- Get a Mentor
A mentor is someone who can help you a great deal to progress your career. Ideally you should choose a mentor from within your industry, and someone whose position you aspire to be in, but you can also get value from someone in a different niche, if they share your goals.
A mentor will help to nurture your career and guide you to making better decisions for your career progression. They have learned through experience the best way to navigate through the business and provide you with valuable constructive criticism.
Typically, people are good at planning their homelife, leisure, and finances, but fail to invest the same level of thought to their career. Investing in your role progression can not only increase your paycheck, but also provide real motivation and job satisfaction; turning a job into a career.