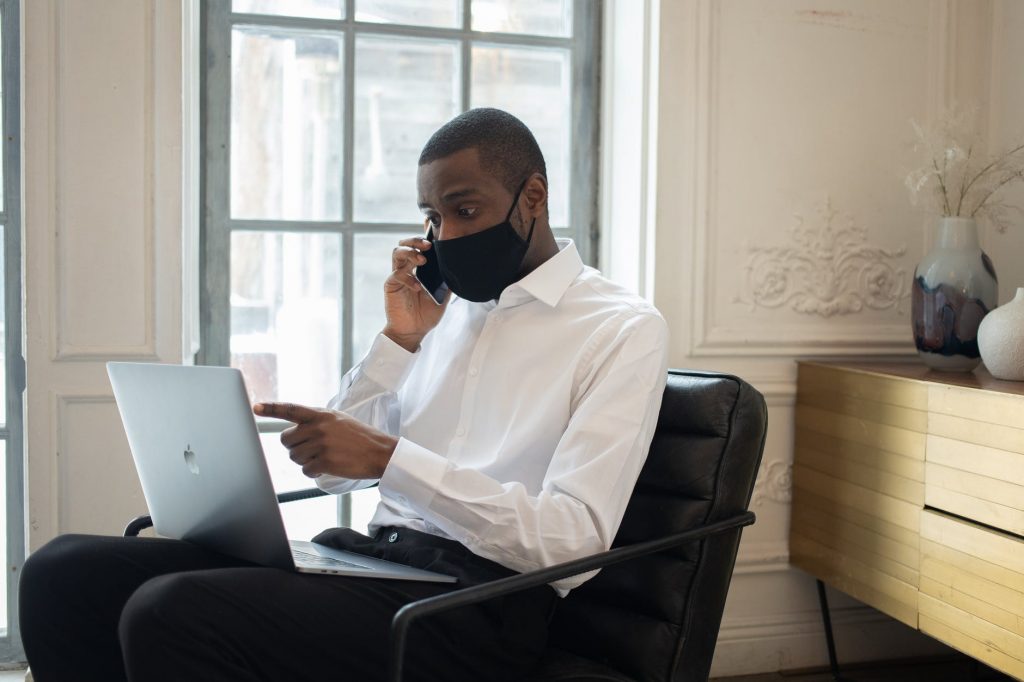 Starting a new business in 2021 is vastly different than, say, 20 or even just 10 years ago. Why? Technology has changed the way people do business and how we interact with the world around us. The face of business as we know it has changed, and failing to utilize these advancements means that you will be at a severe disadvantage when it comes to setting up on your own.
Of course, how you approach setting up your business in 2021 will differ depending on the sector you are starting in, but technically, the fundamentals of starting a new business will still be the same.
Failure to plan is planning to fail. Benjamin Franklin.
So, with over 60% of new businesses failing within the first three years of starting, how can you make sure you are part of the sub 40% that last the distance?
Get Your Finances in Order
Underestimating how much you will need through financing can really halt your start-up plans and put a spanner in the works. There is always some level of the financial risk involved when setting up a new business, but making sure you have realistic quotes for your start-up costs, staffing, equipment, taxes, etc., can help you maximize your investment.
If you are worried about managing the financial side of running a new business yourself, then it could be a good idea to hire an accountant who specializes in this type of work and can help you stay in the black and avoid overspending or losing money.
Also, keep a close eye on your incoming and outgoings at first, as having a good cash flow can help you out of a pinch in many situations, such as late payment for invoices. Make sure you have a good contingency fund too. This can help you pay your expenses in the event of no money coming in or late payers. Typically having around 3 to 6 months' worth of expenses in your contingency fund to pay everything you need will be a good buffer should you hit a bad patch.
Use the Data Available to You
Data is a valuable resource for any business. Even if you don't think you hold any data, chances are you do and failing to properly utilize it will simply be setting yourself up to fail.
By ignoring data pertaining to your business, you not only miss out on potentially increasing sales, but you also miss out on recognizing when something isn't working as it should. Data should be a central component of your business plan to ensure that you understand your company and move it forward.
Fortunately, there are many data-related training courses and platforms available to make this aspect much less intimidating than it appears.
Putting business intelligence software in place or outsourcing to get results from proven PPC management services can help you get a better ROI (return on investment) and put your efforts where they will be most rewarded. Customer Relationship Management software or CRM is a great investment for any small business.
Evolve as The Market Evolves
Many businesses seem to stick to a plan that worked for them in the past, which is great if it still works for you. Look back to the beginning of the covid pandemic and see how the world reacted. The businesses that thrived were the ones who were quickly able to adapt how they did business to the changing climate and moved with the flow of the market to meet demands and needs that were previously unprecedented.
Look at what your competitors are doing and see how you can incorporate this into your business. Use the tech available for you to help you work more efficiently and meet demand. 
Avoid sticking with the good old tried and tested as the market isn't static, and what was once a great way to run your company might not always be the best way in the future. Failing to invest in your company to improve processes and service can leave you trailing behind. Plus, consumers will expect companies to meet their needs instantly as they too react to changes in the market and economy as a whole.
Don't Neglect Your Digital Footprint
Every business needs to be looking at its digital footprint and assessing what it says about them. At a minimum, you need to make sure that you have a functioning website that is easy to navigate and has your full contact information.
Did you know that around 90% of people search for something online before they buy anything? Even if you are selling anything online, having suitable information to answer search queries or questions people have will benefit you. Your website needs to be updated regularly with insightful and well-thought-out content that answers people's search queries for a bigger impact and a better chance of ranking higher in the SERPs (search engine results pages). To achieve this, you need a well-executed SEO campaign that helps you to build authority and rank high via the use of targeted keywords, search terms, informative content, and link building.
Create social media accounts for your business, and make sure you push for a consistent message and branding throughout all of your posts. Remember, all social media platforms are different, so approach them as such. They are effective marketing tools and can help you reach a bigger audience for a relatively small amount.
Conclusion
By starting your new business as you mean to go and approaching it with an open mind ready to learn and adapt as you go, you can help your business to avoid being one of the 20% of new businesses that fail within the first 12 months. 
Putting together a good plan of action, including a business plan that detail what you want to achieve, how you are going to achieve it, and how the company will evolve once you hit your initial goals, will help you to see the bigger picture and not get lost in the nitty-gritty of running a new company.