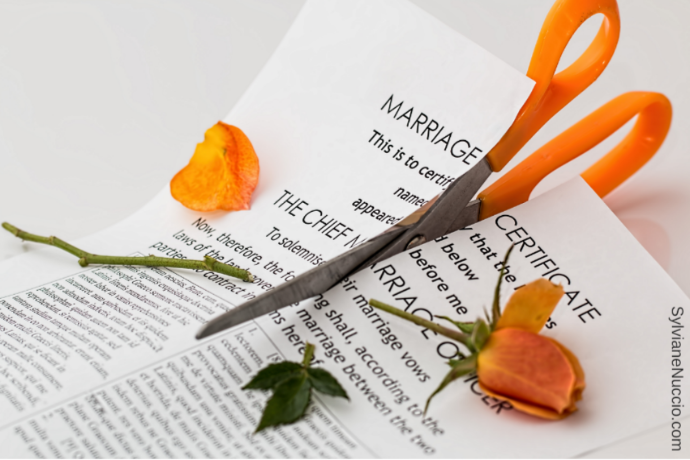 Are you someone who thinks that it's impossible to find love once you're over 35?
More and more women are finding themselves single after 40 these days, and the reason why this happens more often today is not only because there are more divorces, but because women are no longer willing to live their entire life with the wrong partner. The modern woman is just no longer willing to put up with less than great relationship today.
So, the reason why I'm asking you the question above and the reason I know that some of you reading this will answer, yes, it's because I regularly speak with women who feels that way. My last example was just a few days ago. Someone barely 35 and already thinking that it's all over for her as far as relationships and finding true love are concerned.
Well, I have a good news and a bad news for you.
The good news is that you always get what you truly believe, and the bad news is that you always get what you truly believe.
Yes, that's right. You read correctly. The good and the bad news are one and the same in this case.As Henry Ford once said;
As Henry Ford once said; whether you believe you can or you believe you can't, you're right.
Just a few years ago I was in a very destructive and toxic relationship. I was stuck there for over 7 years, but even when I was at my lowest, I never lost track of my purpose in life and somehow knew that things would get better for me one day soon, because I was learning about things that I knew will help me to free myself.
Everything Happens for a Reason
I was abused emotionally and it was starting to get physical as well. And it's when I started to get pushed against walls and windows and grabbed by the collar of my shirt that I started to understand that something was very wrong with me.
Yes. Something was wrong with me.
Now how could I say that something was wrong with me when I was the one emotionally and physically abused?
Because by then, I knew enough to know that if I found myself in such pitiful state – such an awful miserable relationship, I had to have attracted it to myself.
You see, there's no such thing as accidents in this universe. Everything happens for a reason. And that reason is YOU.
Once you realize that fact, it gives you so much more power, that you'll start feeling powerful the minute you accept it, even before you're able to remove the bad elements from your life.
If you are over 35 to 40 years old and alone today, wanting desperately to find the right man, you are not where you want to be right now, but you're in this position because you've put yourself in it unwillingly (unconsciously).
Please, understand that I'm not trying to make you feel guilty in any way, far from it. What I'm trying to do is help you understand that if you have a subconscious power that put you in such place, that same power can take you out of it as well. It's called taking control of your subconscious mind which, in this case, has got all the blueprints of your relationship patterns.
Do you Want to Find the Perfect Man for you?
Finding out the sources of my own relationship problems helped me uncover not only what was wrong with me, but how I could make it right. And once I was able to do it for me, I later found out that I could do it for others.
What I did is first help one friend, and then another, and then another. Before long I knew that I could help any women just like them. Because of my personal knowledge about the subject alone with my coaching skills, I was able to put a program together to help women not only heal themselves but able to attract the perfect man for them.
This is why I've created a free guide titled How to Attract the Man of your Dreams
And if you are really, really serious about attracting the man of your dreams, you'll find my offer to you inside.